Details
Aurora Biomed ICR 8000 Ion Channel Reader + Flow Sciences Enclosure + Software   
This spectrometer is complete and fully functional. Several tests were run on this system and readings were successfully acquired. (The test was performed with water and the results can not be confirmed accurate.) It comes with a flow sciences enclosure, table, Aurora STK02 Plate Staker, 4 installed lamps, and 2 used lamps (Ne and Rb). Upon testing, the Li and Na Lamps worked well, but the other 2 that were installed didn't not appear to work. The 2 used lamps are untested.
The plate stacker successfully communicates with both the spectrometer and auto-sampler.
We have cleaned the flame head and the system is now producing a clean, straight flame when hooked up to a proper fuel and oxygen source. The system has been calibrated, the nebulizer has been replaced (A $900 consumable from Aurora Biomed.) and we also replaced a worn stepper motor.
Here is a video of the ICR 8000 in action: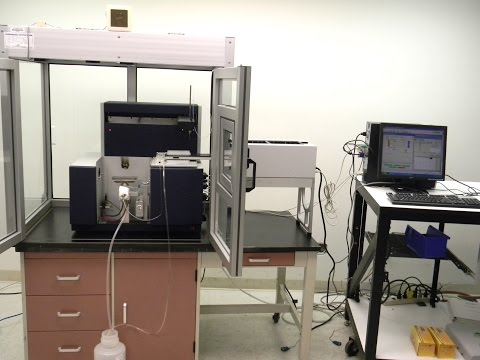 Aurora Biomed ICR8000 with Stacker and Software [For Sale] - YouTube
Video will open in a new window
[isdntekvideo]
For more pictures visit our website: 
LINK
What is displayed in the pictures is what you will receive unless otherwise specified. Please contact us if you have any questions regarding this item or if you would like us to send more pictures of it. In addition, we are willing to perform whatever tests or examinations you may request in order to better determine the condition of the unit. Simply contact us with detailed instructions.