Description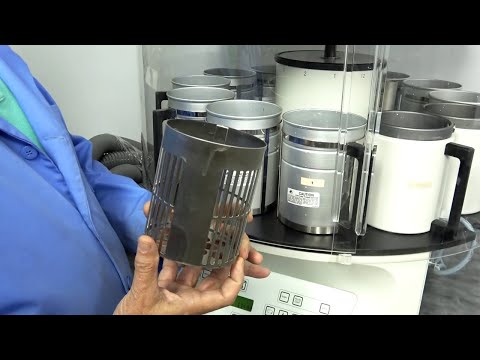 Leica TP1020 Automatic Tissue Processor 1491020US02 with Vacuum & Agitation - YouTube
Video will open in a new window
Using the eBay App? Paste link into a browser window:
Leica TP1020 Automatic Tissue Processor in Excellent Condition -- Fully-Tested, Turnkey System
Leica's TP1020 offers easy-to-use, flexible tissue processing perfect for labs with lower throughput. The TP1020 brings the samples to the reagents, thus flipping the traditional design of flooding sample wells with reagents and then draining them out. This results in a machine that's easier to learn and maintain as it relies only on simple mechanics --- no variable pressure or vacuums required.
Additionally, this unit is configured with an internal vacuum pump and agitation capabilities. You'll get all the functionality of a standard tissue processor but with much less hassle.
Our in-house technical staff have verified this TP1020 to be fully functional, but we're backing it with a 90-day warranty in the slim chance something goes awry.
Interested? Here's more info on our testing 👇
Fully Tested --- "Works Great," Technician Says
After inspecting this tissue processor and noting that it's in excellent condition, our technician powered it on and tested every aspect of the system. Below is a summary of the testing process and its results.
- Powered on and initialized:
PASSED
- Ran a full cycle:
PASSED
- Navigate menu, edit and save programs:
PASSED
- Vacuum pulled sufficiently:
PASSED
- Agitation worked smoothly and quietly:
PASSED
In Excellent Cosmetic Condition
Manufactured in 2014, this TP1020 was used for only a few years and was maintained well the entire time. Thanks to the careful care of its previous owner, the system rivals a new unit in both performance and cosmetics. Please review the photos for more details.
You Will Receive the Following:
- Leica TP1020 automatic tissue processor
- x10 reagent baskets
- x2 heated wax reservoirs
- x2 cassette baskets
- x2 basket holding reservoirs
- Fume control vent hose
- Printed manual
- Power cable
Configured with Vacuum Pump & Agitation Capabilities
Carousel Design Offers Easy Access to All Reservoirs
From an Experienced Tissue Processor Dealer
New Life Scientific is a regular seller of a variety of models of tissue processors from Sakura, Leica, and Shandon. We have experience in servicing and repairing them and know how to ensure they are functioning properly. We don't just power on our instruments, but we test all of their core features and repair issues.
We offer you an affordable option for pre-owned tissue processors without the risk of buying an untested, unwarranted instrument from an unproven seller. Over the years dozens of organizations have chosen us as their solution, from small labs to major universities, like The Ohio State University.
Manufacturer

Leica

Model

TP1020

Ref. No.

1491020US02

Serial No.

5896

Mfg. Date

April 2014

Wax Bath Information

Number: 2 (3 optional)
Capacity: 1.8 L
Temperature range: 45°C to 65°C
Excess temperature cutout: 75°C +/- 4°C

Reagent Containers

Number: 10 (9 if 3 wax baths included)
Capacity: 1.8 L

Standard Tissue Basket

Number: 1 (2 optional)
Capacity: max. 100 cassettes

Programs

Number: 9, freely selectable
Programmable infiltration time per station: 99 h 59 min
Delayed start: 9 days
Drain time: 60 s

Vacuum device

Pressure difference: max. 500 hPa (approx. 0.5 bar)

Electrical Specifications

100/120/230/240 V AC +/-10%
50-60Hz
700VA

Dimensions

Diameter: 32"
Height: 24"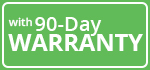 Backed by a 90-Day Warranty - Your instrument works, or we repair, refund, or replace.

Used - A pre-owned and tested product that may show signs of wear.

Flat-Rate Freight with Custom Crate ($380) - The instrument is protected by a custom-built, foam-padded crate.

Payment & Security
Your payment information is processed securely. We do not store credit card details nor have access to your credit card information.