Details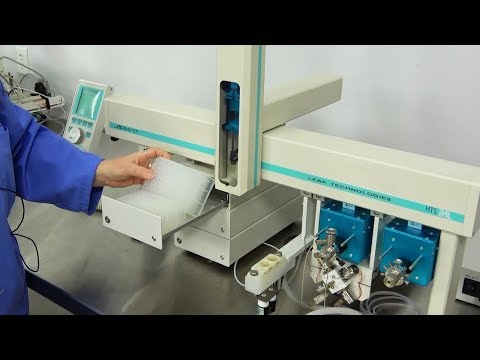 Leap Technologies CTC Analytics HTS PAL Autosampler Liquid Chromatography - YouTube
Video will open in a new window
[isdntekvideo]
Key Points
- Fully tested and functional
- In great cosmetic condition
- Includes a 90-Day Warranty


Includes: (1) CTC Analytics HTS PAL Autosampler (1) Power Cord (1) 90-Day warranty
**Components itemized: PAL Power Supply w/Cable MN01-00, PAL Control Pendant w/Cable MB01-00A, Syringe Holder 100uL, 3-Drawer Deep Well Stack MP02-00, Wash Station (Fast), Reagent Rack, Valve Drive VICI 6 position MV10-00E 861, Valve Drive 10 position MV 10-00E 862, Output Expansion Box, Leap Technologies Valve Self-washing system.

Product Description
This CTC Analytics HTS PAL Autosampler is in great cosmetic condition. There is no oxidation or corrosion and little discoloring, and there is also few scratches or nicks on the instrument. There is a little wear that would be characteristic of an instrument with regular usage over a significant amount of time. New Life Scientific technicians were able to operate the arm and determined it to be fully functional. The buyer will still need to purchase racks, consumables and accessories and to configure this system to their exact needs.


Technician's Review
Our in-house technicians did a visual inspection on the CTC Analytics HTS PAL and found it to be in great cosmetic condition. They setup several object locations and everything functioned properly. They downloaded and updated the software to version 2.5.2.

| | |
| --- | --- |
| Manufacturer | Leap Technologies |
| Model | CTC - HTS - MXY-01-01B |
| Serial Number | 110589 |
| Power Requirements | 100V, 50/60Hz |