Details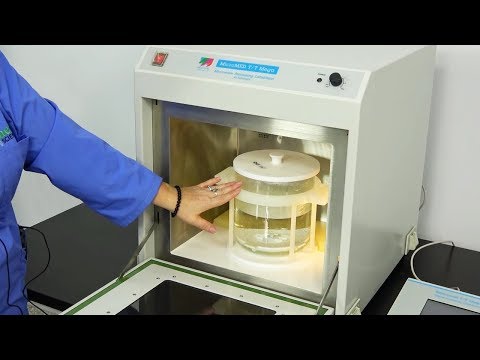 Milestone MicroMED T/T Mega Microwave Tissue Processor Labstation for Histology - YouTube
Video will open in a new window
[isdntekvideo]
Key Points
- Tested and Working

- Great Cosmetic Condition
- Comes with Control Terminal
- Includes a 90-Day Warranty
Includes: (1) Milestone MicroMED T/T Mega Microwave (1) Control Terminal (1) Comm Cable (1) Power Cable & 90-Day Warranty
Product Description
This
Milestone MicroMED T/T Mega microwave and control terminal have been tested and confirmed to run microwave histoprocessing methods accurately without issue. It is also in great physical condition, with only minor cosmetic wear and age. V
essels or racks are not included and will need to be acquired prior to application.
This microwave histoprocessing system is warranted to be functional and is protected by our 90-day warranty.
Technician's Review
Our in-house technician inspected and tested this
Milestone MicroMED T/T Mega system, confirming the microwave and control terminal can run microwave histoprocessing methods accurately without issue. The functionality of the microwave and control terminal was tested by using a vessel of water to run a processing method on. The water was heated in the microwave, recording and holding the correct temperature on the terminal throughout the run. This system does not come with vessels or racks.
Manufacturer


Milestone



Model


MicroMED T/T Mega
Terminal M



Serial Number


125104 (Microwave)
T0205031 (Controller)



Specifications


Voltage: 115V
Frequency: 60Hz
Input power: 1500VA
Output power: 800W, 2450MHz



Dimensions
(W x D x H)



20 x 25 x 23 in (Microwave)
9.25 x 7.75 x 4.5 in (Controller)