Description
IMA CPV15 Case Packer for Pharmaceutical, Cosmetic, or Food Packaging - Packaging Line Manufactured in 2013
This secondary packaging line is in excellent condition having been manufactured in 2013 and only used during the two following years of 2014 and 2015. This line was originally packaging a nebulizer medication that recently received over-the-counter approval, causing the facility to cease operations and liquidate most of the machinery.
IMA, the line manufacturer, was helpful and forthcoming regarding the details of this system. If you prefer to contact IMA directly, there is a representative ready to help or we can get you in contact with the individual that we worked with.
This stainless steel system includes all required power cabling, cords, and features multiple accessories as shown in the photos.
Packaging Options to Meet Your Needs
The CPV15 case packer does not require retooling to adjust box sizes and is easily adjusted within minutes. It uses a 2-axis robot to fill boxes vertically one collated layer at a time. And it is not only capable of packaging boxes, but bottles as well.
- Minimum box size (LxWxH): 190 x 80 x 90 mm
- Maximum box size (LxWxH): 600 x 400 x 350 mm
Because of the common size carton this line utilized, it could easily be repurposed for packaging food, cosmetics, other small consumer items, or could continue operations in the pharmaceutical industry.
Excellent Condition, Showing Almost No Signs of Wear
Being originally installed for pharmaceutical use, all machinery in the line is stainless steel and built for the highest level of cleanliness and ease of decontamination. As visible in our videos and pictures, the machinery shows almost no signs of wear and is in excellent condition.
Professionally Inspected and Tested by Technicians
Our technicians consulted a PLC professional to properly power, connect, and control the pharmaceutical packaging line. The case packer infeed manages loose or bundled products and places them in packaging boxes.
The technicians used blank boxes and packaging materials to test the case packer's ability to function, noting it works remarkably well. All four box packaging steps were tested:
- Tested box unfold: PASSED
- Tested box pack: PASSED
- Tested box close: PASSED
- Tested box tape: PASSED
Please see the product overview, specifics, and advertised description on IMA's CPV15 webpage.
From a Professional Dealer to your Facility
New Life Scientific is an experienced scientific vendor with a history of positive customer experiences. You can have confidence in our technical evaluations and our warranty knowing that we have actual in-house technicians who inspect, test, service, and repair the various systems we receive.
After examination and thorough cleaning, products often leave our shop meeting manufacturer specs. When you buy from New Life Scientific, you're free to contact us at any time for after-sales support concerning any questions or issues that may arise, even after your warranty expires.
| | |
| --- | --- |
| Manufacturer | IMA - Industria Macchine Automatiche |
| Model | CPV15 |
| Serial No. | 6630 |
| Mfg. Date | 2013 |
| Maximum box size (L x W x H) | 600 x 400 x 350 mm |
| Minimum box size (L x W x H) | 190 x 80 x 90 mm |
| Maximum Speed | 15 |
| Two-axis robot | Fills boxes vertically, one collated layer at a time |
| Power requirements | 480V, 3~, 60Hz |
Used
- A pre-owned and tested instrument that may show signs of wear
Two Box Shipments/Calculated Freight
- This shipping method requires a custom quote. Please
click here
to contact us.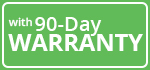 Backed by a 90-day Warranty
- Your instrument works, or we repair, refund, or replace.
Payment & Security
Your payment information is processed securely. We do not store credit card details nor have access to your credit card information.