Description
Leica CV5030 Coverslipper & TS5025 Transfer Station in Good Condition -- Guaranteed Working
Leica's CV5030 is their answer to automated coverslipping that not only saves you time but minimizes margin for error. The TS5020 transfer station extends this automation by transferring slides from other modules (like the ST5020 stainer, for instance) to the coverslipper.
We've got a used CV5030 packaged with a TS5025, both manufactured in the year 2015. Each module has been professionally inspected and tested by our technical staff, who confirmed them both to work together without issue.
Please note that the end user must supply slide racks, liquid glass (mountant), coverslips, and slides.
Fully Tested -- Smooth Mechanics, No Problems Found
Our senior technician verified this system worked by changing parameters on the coverslipper and ensuring that it properly applied coverslips. He encountered no issues at any point, so we're confident this coverslipper and transfer station will work well for you.
Here's a detailed summary of what we tested:
- System powered on and initialized properly:
PASSED
- Coverslipper applied slips without issue, both connected to and disconnected from a slide stainer:
PASSED
- Changed cover slip size:
PASSED
- Adjusted coverslipper position to be centered and offset:
PASSED
- Changed nozzle dispensing duration:
PASSED
Overall, no problems were found at any point in testing.
Manufactured in 2015 -- All in Good Cosmetic Condition
Aside from some minor wear on the control panel and a bit of staining in the coverslipper, both the CV5030 and the TS5025 are in good condition. Please review the photos to see more details of the cosmetic condition.
- Leica CV5030 Coverslipper
- Leica TS5025 Transfer Station
- Mountant Pressure Bottle
- x2 Glass Coverslip Trays
- Small Bore Nozzle
- Power Cables
The end user must supply slide racks, liquid glass (mountant), coverslips, and slides.
From a Professional Dealer to your Lab
New Life Scientific is an experienced scientific vendor with a history of positive customer experiences. You can have confidence in our technical evaluations and our warranty knowing that we have actual in-house technicians who inspect, test, service, and repair the various instruments we receive.
After examination and thorough cleaning, products often leave our shop meeting manufacturer specs. When you buy from New Life Scientific, you're free to contact us at any time for after-sales support concerning any questions or issues that may arise, even after your warranty expires.
Manufacturer

Leica

Model

CV 5030

Ref. No.

14047839700

Serial No.

4609/06.2015

Mfg. Date

June 2015

Slide Throughput

1 slide in 9 seconds

Volume Mounting Media Bottle

250 mL

Maximum Filling Volume

200 mL

Relative Humidity

max 80%, non-condensing

Power Requirements

100-240V~
50-60 Hz
100 VA

Dimensions (with ST 5020) (W x D x H)

21" x 23.25" x 25"
| | |
| --- | --- |
| Manufacturer | Leica |
| Model | TS 5025 |
| Ref. No. | 14047839710 |
| Serial No. | 1878/06.2015 |
| Mfg. Date | June 2015 |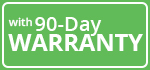 Backed by a 90-Day Warranty - Your instrument works, or we repair, refund, or replace.

Used - A pre-owned and tested product that may show signs of wear.

Flat-Rate Freight with Custom Crate ($380) - The instrument is protected by a custom-built, foam-padded crate.

Payment & Security
Your payment information is processed securely. We do not store credit card details nor have access to your credit card information.