Description
Leica ST5020 Autostainer with CV5030 Glass Coverslipper & TS5025 Transfer Station -- All in Excellent Condition
Leica's ST5020 and CV5030 are their answer to fully-automated, walk-away staining and coverslipping that not only saves you time but also minimizes margin for error. The TS5025 transfer station extends the automation by, as its name implies, transferring slides from the stainer to the coverslipper for you.
We've got a used ST5020 packaged with both a CV5030 coverslipper and a TS5025 transfer station. This system has been inspected and tested by our technical staff with no problems found.
Please note that the end user will need to supply reagents, vessels, and more. A complete list of all that is needed can be found below.
Fully Tested -- Smooth Mechanics, No Problems Found
Our senior technician verified this system worked by running a few predefined methods to test the mechanics. The robotic arm moved smoothly, dipping the baskets into reagent containers and placing them in the ovens for heating.
The coverslipper accepted slides without issue as well. All operations were smooth and easy.
- Coverslipper and autostainer initialized, passed all self-checks:
PASSED
- Predefined method executed successfully:
PASSED
- Autostainer's arm moved smoothly:
PASSED
- Slide was heated in oven:
PASSED
- Coverslipper accepted slides for processing:
PASSED
Everything in Excellent Condition
Every part of this setup bears very little wear, let alone damage or blemishes. The glass is free of scratches, the screens are bright and clear, and the interiors have virtually no staining.
- ST5020 autostainer
- CV5030 coverslipper
- TS5025 transfer station

- Instruction manuals on CDs
- x2 activated charcoal filters (one for the ST5020, one for the CV5030)
- x3 hex wrenches of varying sizes
- 13mm combination wrench
- Slow-blowing fuses
- Spare nozzles
- Power cables
Everything in the photos is included.
What You'll Need to Supply:
- Reagent vessels (as many as 31)(lids optional)
- Hanging slide racks
- Color-coded RFID slide rack clips
- Reagents
- Mountant
- Glass coverslips

The above accessories can all be acquired directly from Leica.

Versatility & Scalability, Maximized
Equipped with multiple protocols, this system can process up to 12 slide racks of samples simultaneously, allowing it to adapt to virtually any workload.
If your pathology lab is growing, this stainer/slipper combo is an excellent automation solution that will scale for your lab's needs.
Features CodeRack Technology for Automatic Staining
Leica's CodeRack system enables the ST5020 to automatically run the proper staining protocol on every rack. A slide rack can be outfitted with a plastic RFID-tagged tab that corresponds with a specified staining protocol, which then allows the stainer to carry out the procedure completely hands-free.
From a Professional Dealer to your Lab
New Life Scientific is an experienced scientific vendor with a history of positive customer experiences. You can have confidence in our technical evaluations and our warranty knowing that we have actual in-house technicians who inspect, test, service, and repair the various instruments we receive. After examination and thorough cleaning, products often leave our shop meeting manufacturer specs.
When you buy from New Life Scientific, you're free to contact us at any time for after-sales support concerning any questions or issues that may arise, even after your warranty expires.
Manufacturer

Leica

Model

ST 5020

Catalog No.

047533623

Fabr. No.

0885/01.2008

Power Requirements

100-120V/230-240V~
50/60 Hz
1400 VA

Dimensions (W x D x H)

41" x 30" x 22" (16.1 x 11.8 x 8.7 cm)
Manufacturer

Leica

Model

CV 5030

Catalog No.

047839700

Fabr. No.

001316/01.2008

Power Requirements

100-240V~
50/60 Hz
100 VA

Dimensions (with TS 5025) (W x D x H)

21" x 23.25" x 23.5" (8.3 x 9.2 x 9.3 cm)
| | |
| --- | --- |
| Manufacturer | Leica |
| Model | TS 5025 |
| Catalog No. | 047839710 |
| Fabr. No. | 000479/01.2008 |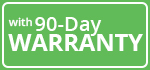 Backed by a 90-Day Warranty - Your instrument works, or we repair, refund, or replace.

Used - A pre-owned and tested product that may show signs of wear.

Flat-Rate Freight with Custom Crate ($380) - The instrument is protected by a custom-built, foam-padded crate.

Payment & Security
Your payment information is processed securely. We do not store credit card details nor have access to your credit card information.