Functional Condition
These instruments perform at manufacturer specifications, having undergone repair or service and sometimes cosmetic refinishing. Often, our work leaves the instrument in better functional condition and expected longevity than other used instruments of the same age. They are in excellent cosmetic condition.

Includes 120 day Warranty

These instruments have been confirmed to perform at manufacturer specifications by NLS technical staff and carry a longer warranty than standard used products. Additional extended warranties may be available for these instruments.

Includes 120 day Warranty

These instruments have undergone various levels of quality testing, some quite limited and others extensive. However, all are guaranteed to perform to manufacturer specifications unless some defect or limitation has been specified. Please pay close attention to the description to understand exactly what you are purchasing.

Includes 90 day Warranty

These instruments are either known to be malfunctioning or not guaranteed to function properly and are suitable for repair or salvaging for parts. They are not protected by a warranty.

Does not include a warranty
Cosmetic Condition
This product could almost be mistaken for being new, having negligible or no cosmetic issues. These issues may include things such as a small scratch or a few small nicks in the exterior. Little can be done to improve the condition level of this product.

This product has the appearance of a typical used product having some minor cosmetic issues and typical wear from use. These issues may include things such as scratches, scuff marks, nicks, a small hairline crack, or shallow dents in the exterior. Fixing these issues would only somewhat improve the condition level of this product, but wouldn't be considered necessary.

This product is clearly used and worn from much use having significant cosmetic issues and wear. These issues may include things such as large sections of paint chipping, scratches, deep scuff marks, dents, discoloration, cracks or stains. Fixing these issues would improve the condition level of this product, but it may be too costly.

This has the appearance of being broken and/or heavily worn from use having serious cosmetic issues and wear. These issues may include things such as huge sections of missing paint, discoloration, caustic erosion, deep dents, large cracks or frame warping. A major overhaul of the cosmetics would be required to fix the issues with this product.
Description
From the manufacturer's website:
The SECTOR Imager 6000 reader is a member of the award-winning SECTOR Imager product line. The Imager 6000 uses ultra-low noise charge-coupled device (CCD) camera with custom-designed telecentric lenses for rapid detection in allMULTI-ARRAYor MULTI-SPOT plates. It is ideal for applications requiring high information content and high throughput. Whether you are multiplexing biomarkers and cytokines or screening kinases, ubiquitin ligases, integrins or GPCRs, you will appreciate the simple no-wash formats and minimal consumption of reagents.
This Sector Imager 6000 is in good cosmetic condition, with some wear from normal use and age. There is a crack on the front panel above one of the stackers which fixed with epoxy by one of the New Life Scientific technicians. NLS does not have the PCI card for this instrument and therefore were not able to fully test this system; the PCI card is critical for imaging. New Life Scientific technicians have confirmed that this instrument powers on, the fans spin, and the illuminated lights indicate that the system is functioning properly; no further testing was performed. Included in this listing, are extra plates, filters, a power cord, and cables. Please refer to the pictures or contact us for more information.
Manufacturer

Meso Scale Discovery

Model

1200 Sector Imager 6000

Serial Number

1200101102616

Date of Manufacture

February 22, 2001

Condition

Good Cosmetic Condition

Requires PCI Card

Requires Controlling & Analytical Software (Discovery Workbench)
Our products have likely been decommissioned and decontaminated by the original owner. However, in order to maintain a high standard of safety, all of our products are professionally decontaminated with a water/bleach mixture, as well as other cleaning agents.
While New Life Scientific takes many steps to ensure that our instruments are in perfect working order we cannot ensure that all products are up to manufacturer specifications. We recommend every product undergo professional installation and calibration before use in research, production, and clinical applications. For this reason, we offer a 90-day warranty on all of our working products in the interest of maximum customer satisfaction.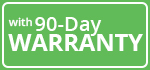 Backed by a 90-Day Warranty - Your instrument works, or we repair, refund, or replace.

Used - A pre-owned and tested product that may show signs of wear.

U.S. & Canada Freight ($285) - Exclusive shipping to the U.S. and Canada. Freighted products below $1,500 are assigned this profile.
Payment & Security
Your payment information is processed securely. We do not store credit card details nor have access to your credit card information.
Ask a Question or Request a quote!