Functional Condition
These instruments perform at manufacturer specifications, having undergone repair or service and sometimes cosmetic refinishing. Often, our work leaves the instrument in better functional condition and expected longevity than other used instruments of the same age. They are in excellent cosmetic condition.

Includes 120 day Warranty

These instruments have been confirmed to perform at manufacturer specifications by NLS technical staff and carry a longer warranty than standard used products. Additional extended warranties may be available for these instruments.

Includes 120 day Warranty

These instruments have undergone various levels of quality testing, some quite limited and others extensive. However, all are guaranteed to perform to manufacturer specifications unless some defect or limitation has been specified. Please pay close attention to the description to understand exactly what you are purchasing.

Includes 90 day Warranty

These instruments are either known to be malfunctioning or not guaranteed to function properly and are suitable for repair or salvaging for parts. They are not protected by a warranty.

Does not include a warranty
Cosmetic Condition
This product could almost be mistaken for being new, having negligible or no cosmetic issues. These issues may include things such as a small scratch or a few small nicks in the exterior. Little can be done to improve the condition level of this product.

This product has the appearance of a typical used product having some minor cosmetic issues and typical wear from use. These issues may include things such as scratches, scuff marks, nicks, a small hairline crack, or shallow dents in the exterior. Fixing these issues would only somewhat improve the condition level of this product, but wouldn't be considered necessary.

This product is clearly used and worn from much use having significant cosmetic issues and wear. These issues may include things such as large sections of paint chipping, scratches, deep scuff marks, dents, discoloration, cracks or stains. Fixing these issues would improve the condition level of this product, but it may be too costly.

This has the appearance of being broken and/or heavily worn from use having serious cosmetic issues and wear. These issues may include things such as huge sections of missing paint, discoloration, caustic erosion, deep dents, large cracks or frame warping. A major overhaul of the cosmetics would be required to fix the issues with this product.
Description
Iodine Air Monitor-Power Tested &
Guaranteed To Work
Excellent Condition With Minor Scuffs
FM-7-ABNI More Sensitive Than FM-5-ABNI
This monitor assures safety against airborne radioactivity contamination by means of a constant check with alarm and record capability. It may be used to monitor stack effluent down to EPA levels as well as hoods, glove box or workplace air.
The FM-7-ABNI is more sensitive and versatile version of the broadly used long time standard, the FM-5-ABNI. The FM-7-ABNI is self-contained and portable.


Included inside the monitor
-MV-5.12.24 Power Supply and HV BIAS supply
-FIL-7D Programmable Scaler
-RS-232 Computer Interface (internal)
-MAC-5 Air Flow Control Module w/ Timer & Low Flow Alarm Flowmeter
- MGA-5P Single Channel Analyzer


Included with the monitor
- GT-2.5 Turtle pump
- Detector canister
-All cables & hoses shown
Includes a 90-Day Warranty for your protection
We realize that buying a second-hand instrument can be unnerving, therefore we offer a 90-Day Warranty to protect you against any equipment failure or defects.
Technician Inspected & Operated
Our technician confirms that the monitor does get a reading, we currently dont have anything radioactive, and so we went with our shop air.
The reading fluctuated between 0.29 and 0.75 on the display and when the HV was powered on the signal loss lights yellow. This model is still in production so the buyer should be able to obtain a manual for tech-associates.com if needed.


Manufacturer

Tech Associates

Model

FM7-ABNI Console

Serial Number

009996

Power Requirements

120V, 60Hz

Dimensions

(W x D x H)




21 x 16.5 x 23 in
Used
- A pre-owned and tested instrument that may show signs of wear
U.S. & Canada Freight ($285)
- Exclusive shipping to the U.S. and Canada. Freighted products below $1,500 are assigned this profile.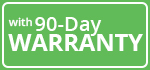 Backed by a 90-day Warranty
- Your instrument works, or we repair, refund, or replace.
Payment & Security
Your payment information is processed securely. We do not store credit card details nor have access to your credit card information.
Ask a Question or Request a quote!