Some Of Our Satisfied Customers: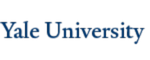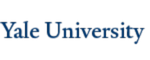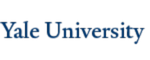 Shop All Used Benchtop Centrifuges
Looking for a lot of power in a small device? Benchtop laboratory centrifuges have you covered. They'll allow even small labs to separate materials with high-speed centrifugal motion, often needed in clinical applications, biochemical research, nanotechnology and protein analysis, among many other tasks.
Benchtop centrifuges are a compact version of floor models, so they're great for small labs that don't have a lot of space but still need to use this critical instrument. The benchtop version offers a lot of versatility and can come in a range of sizes and speeds.
Features of Benchtop Centrifuges
The features and characteristics of a benchtop centrifuge can vary widely, which might make it easier to find one that fits your application. Here are some of the characteristics you'll want to consider:
Speed: While your typical benchtop centrifuge won't offer speeds as high as floor models, they still provide significant G-forces. These more modest speeds are sufficient for many applications, especially general clinical tasks, though high-speed benchtop centrifuges are available.
Noise: Some benchtop centrifuges will be louder than others, and might not be pleasant in your lab environment.
Rotor: Benchtop centrifuges can accommodate a wide range of sample sizes, but you'll need to check that the rotor type supports the size of your application. If your volumes are particularly small, you may need a microcentrifuge or a rotor that accommodates small samples.
Refrigerated Centrifuge: If your samples require cold temperatures during their spin, check for a

refrigerated benchtop centrifuge

.

Maximum sample volume: Most centrifuges are marketed by the maximum volume of a sample they can process at one time. Achieving this maximum usually requires a specific rotor with a specific adapter configuration. Most rotors will not achieve this maximum.
What to Consider When Buying a Used Benchtop Centrifuge
Evaluating a used benchtop centrifuge for sale differs from buying a new one. You'll have to consider a few different aspects that apply to the unit you're looking at and may change from seller to seller. Most notably, you'll want to look at the centrifuge's condition. Check on factors like:
Refrigeration: The centrifuge should reach the temperature specified in the manual. If it doesn't, service might be in its near future.
Component health: If you see any dings, dents or bends in the rotor, rotor chamber or spindle, the centrifuge is likely damaged in a way that affects its functionality. You'll also want to check for error messages on the screen, which could indicate a major problem.
Age: Centrifuges less than 10 years old rarely have issues. You'll want to pay attention to refrigeration after 10-20 years and conduct a very thorough examination after 20-30 years, where other problems could become apparent. However, there are still many centrifuges at this age that continue to function perfectly, and we've sold some over 25 years old! This type of equipment can last an incredibly long time.
Warranty: One of the most difficult parts of buying used is ensuring that the product works. A warranty helps significantly by providing a promise to repair or refund the instrument if something stops working within a certain time frame.
Application: Of course, you'll have to make sure your benchtop centrifuge meets the needs of your application. Compare the demands of your work with the features mentioned above to find the right model.
Rotor Availability: With some floor ultracentrifuges being over 20 years old, you should ensure that you can source the rotor that would meet your application needs. If you need help finding that rotor, contact us.
The Benefits of Buying a Used Tabletop Centrifuge
Buying used can add a lot of uncertainty to your purchasing process, but if you know what to look for, you can minimize the risks and take advantage of more affordable, high-quality equipment.
With a used benchtop centrifuge, labs can add this critical tool to their arsenal without breaking the bank. Purchasing new equipment isn't a viable option for every lab, but buying used can often deliver the same capabilities at a much lower price — typically 50% to 90% off retail! It opens up a wider range of options that might otherwise not be possible, making it a great choice for smaller labs on tight budgets.
Here are some other reasons why many labs decide to buy used centrifuges:
Minimal sacrifice in quality: Centrifuges can last decades with little to no loss in performance. They're a particularly long-lasting piece of equipment, and used products often offer similar performance to new ones.
Affordable accessories: In the used market, you'll also find more compatible rotors and adapters for used equipment, making them more affordable.
Environmentally friendly practices: When you buy used, you're taking an eco-friendly approach and helping us recycle these instruments, keeping them out of landfills.
Well-Known Manufacturers
If you're shopping for benchtop centrifuges, you'll probably come across some names more than once. Three common centrifuge manufacturers include Beckman Coulter, Thermo Fisher Scientific and Eppendorf.
Pricewise, Thermo Fisher sits between the economic Beckman Coulter and the more expensive Eppendorf brands. We carry many centrifuges from these manufacturers as well as lesser-known producers. If you're wondering how some brands stack up, just ask a representative for support.
Used Standard & Refrigerated Benchtop Centrifuges for Sale
Many buyers hesitate to consider used equipment for fear that an unreliable seller might be offering products that don't work as intended — or at all. We aim to minimize this uncertainty through unmatched customer service, strong warranties and full transparency. New Life Scientific has a dedicated staff of expert technicians who stop at nothing to make things right, and we have a proven track record of support from our satisfied customers.
Unless otherwise noted, New Life Scientific products come with a robust warranty, handled by expert technicians who will make sure your used benchtop centrifuge works as promised, or you get your money back.
We have a wide variety of used benchtop centrifuges for sale, as well as rotors and rotor adaptors for everything from clinical use to research and product development. Many of these products are refurbished and tested for functionality, so you can buy with confidence. You also get the full support and expertise of our technicians backing up your purchase through a 90-day warranty. Select models even come with an extended one-year warranty.
Contact Us to Learn More
At New Life Scientific, we aim to make the buying process as easy as possible. We provide extensive information and transparency on each of our used benchtop centrifuges for sale, outlining any repairs or cosmetic improvements we've made, as well as test results that we've gathered to check functionality. Another factor for a smooth buying process is our easy shipping and payment options. We work with you if you need a quote for a purchase order or if you need to arrange freight delivery.
Call (567) 221-0615 or reach out to us online for more information or purchase assistance, or browse our selection for simple online ordering.
Looking for something else? Browse all centrifuge models and other used lab equipment.
READY TO BUY OR SELL USED LAB EQUIPMENT?
We can help. In addition to selling lab equipment, we also purchase it.
Contact us below for immediate service.