Some Of Our Satisfied Customers: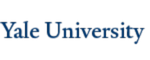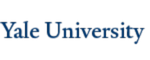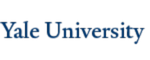 Types of Used ULT Freezers — Why Buy Used — What to Consider When Buying Used
Used Ultra-Low Temperature Freezers
Ultra-low temperature, or ULT, storage has been an oft-referenced subject of the news cycle as of late. With the debut of COVID-19 vaccines, laboratories and medical facilities are vying to acquire ultra low lab freezers harder than ever before.
The ultra-low temperature range is -45°C to -86°C. Pharmaceutical drugs, vaccines, and many types of biological samples must be stored in this temperature range to remain viable. With the heavy demand for ULT freezers choking supply chains, opting for a used ultra-low temperature freezer may be more practical and necessary than ever before.
Ultra-low temperature freezers contain cascading refrigeration systems. Cascading refrigeration differs from typical refrigeration systems in that it involves two compressors instead of just one. The first compressor serves to "prep" the second compressor by removing heat from it, which then allows the refrigerant running through the second compressor to liquefy and begin flowing through the lines to cool the chamber.
View our articles about lab freezers
Types of Used ULT Freezers for Sale
Just like consumer-level freezers, ULT freezers are classified by their orientation – upright or chest. Though the technical specifications between an upright freezer and a chest freezer may be the same, their form factors have a significant impact on their performance. This impact is most evident in upright freezers.
Chest Freezers
Chest freezers are wide, short, and open from the top. They're not compartmentalized like upright freezers are. Chest units are much more efficient than upright freezers because warm air rises, so when they're opened, the cold air stays within the chamber while warm air floats up and away.
Upright Freezers
Upright freezers are tall and narrow. They typically have a single front door that opens to reveal a stack of smaller doors, which allows one to access shelves individually. While this design decreases the amount of heat that gets in, upright freezers are still less efficient than chests. Warm air transfers heat to the chamber as it floats upward. Nonetheless, upright freezers are much more popular than chest units as they take up much less space, which is a precious resource in any lab. They are also more ergonomic.
Features of ULT Freezers
Data Logging: One such feature is data logging. The software running on the freezers' mainboards continually record thermometer readings, which allows the user to ensure that their samples are being preserved properly. The software can export data to a USB drive, and some units can even graph the data on a screen built into the door.
Battery backups are another common feature. Should a facility lose power, an internal battery kicks on and keeps the monitoring system running. After power is restored, one can then examine the temperatures recorded during the outage and ensure that their samples were not compromised.
Adjustable Shelves: Finally, most upright freezers support adjustable shelves. These shelves can be positioned and removed to accommodate containers of varying heights.
Major Manufacturers
While there are numerous manufacturers of ULT freezers, two of the largest are Thermo Fisher Scientific and VWR. Every ULT system we've had through here at New Life Scientific has been a Thermo unit.
Thermo Fisher Scientific
Thermo acquired Kendro in 2005, thus acquiring the Revco lab freezer brand as well. Thermo now releases lab and medical freezers under the portmanteau Thermo Revco, as well as Thermo Forma and just Thermo.
VWR
VWR offers both upright and chest freezers, though like Thermo, most of their ULTs are upright.
It should be noted that some of the freezers marketed as ultra-low by Thermo and VWR only reach -40°C, while others drop to -86°C. Buyers should make sure the ULTs they're eyeing are capable of reaching their required temperatures.
Why Buy a Used Lab Freezer?
As is the case with all pre-owned equipment, saving money is often a primary motivator to buy used freezers. However, the COVID-19 vaccine rollout has spawned another major reason: availability. Because the demand for ULT units has skyrocketed since Pfizer debuted its vaccine, the supply chains stemming from freezer manufacturers are strained. As such, New Life Scientific and other third-party sellers have stepped in to provide freezers in much more prompt timeframes. If a facility requires a ULT freezer in a short time, then buying used is the best route to go down right now.
Lower Costs - Like most types of used equipment, pre-owned freezers can offer performance comparable to a new system for thousands of dollars less. If your lab is tight on cash, picking up a used, tested system is a great way to maximize your budget.
Greater Availability/Quicker Arrival Time - As stated, facilities are having difficulty acquiring new ultra-low systems directly from their manufacturers in a timely manner. Third-party dealers offer a shortcut; they can have a freezer shipped to you in just a few days.
Eco-Friendly - By supporting the used equipment industry, you're helping us to extend the life of these instruments by keeping them out of landfills. Since we don't just trade instruments but also repair them, we can keep even broken systems from potentially being improperly disposed of.
Trust New Life Scientific for Your ULT Freezer Needs
Since they use cascading refrigeration systems, ULT freezers are considerably more complex than a standard refrigeration system. They also require the use of R508B, a refrigerant that can be difficult to acquire. Due to these factors, most third-party freezer dealers are not able to service cascading refrigeration systems.
This is where our technical team here at NLS shines. Our technicians don't just plug in a freezer and watch its temperature drop – they diagnose, troubleshoot, and repair issues with all aspects of the unit's refrigeration system, including cascading refrigeration systems. Sometimes they even go as far as to ensure that the amperage drawn by the freezer falls in an acceptable range.
What to Consider When Buying Used
There are four key factors to consider when shopping used ULT freezers:
1. Capacity
Quite obviously, ensuring that a freezer's capacity is sufficient for one's volume of samples is important. Sizes can range from just 85 liters (about 3 cubic feet), to over 600 liters (or 21 cubic feet).
2. Age
One should be heavily biased toward younger freezers. Freezers are more prone to failure by age than other types of lab equipment due to the nature of their components, so while a centrifuge may last thirty years without a hitch, it's rare for a freezer to achieve that longevity.
As a rule of thumb, it's best to avoid units more than ten years old.
3. Electrical demands
Running dual compressors requires a lot of power. Many ULT freezers need 220V power connections to function, but not all facilities are equipped to deliver that. If your facility does not have a 220V circuit, you'll want to be sure to buy a 110V model – and when you receive the unit, give it its own dedicated outlet. Plugging in more than just the freezer on a single outlet could easily flip a breaker.
4. How frequently the door will be opened on a daily basis
As mentioned before, chest freezers are more efficient than upright freezers due to the fact that heat air rises out and away from them when opened, which isn't the case with upright freezers. So if your facility has a high throughput and will be opening the freezer frequently, it's best to opt for a chest freezer. On the other hand, if your lab personnel won't open the freezer very often and want to save floor space, an upright model would be your best option.
Used ULT Freezers for Sale at New Life Scientific
Here at New Life Scientific, we're constantly buying freezers to test, service, and make available to any facility that needs one in a timely manner. Our freezers all undergo thorough inspection, testing and, if warranted, service so that you receive the best possible product.
Additionally, all of our freezers are backed by at least a 90-day warranty. Contact us online or call us at 567-221-0615 if you'd like to place an order or ask a question.
READY TO BUY OR SELL USED LAB EQUIPMENT?
We can help. In addition to selling lab equipment, we also purchase it.
Contact us below for immediate service.