Some Of Our Satisfied Customers: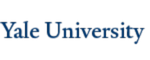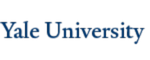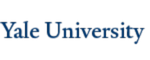 Types of Spectrophotometers — Why Buy Used — What to Look for in a Used Spectrophotometer
Used Spectrophotometers
Spectrophotometers are some of the most common pieces of laboratory equipment. Their popularity owes to the fact that spectrophotometry is a widely applicable technique used in both research and clinical processes.
Fundamentally, spectrophotometers are instruments that measure the intensity and wavelength of light passing through a sample. Their three core components – the spectrometer, photometer, and diffraction grating – work together to facilitate this. The spectrometer produces light across a defined range of wavelengths. This light meets the diffraction grating, which separates it from one combined beam into its composite wavelengths. Each wavelength is directed toward the sample, where most of it is absorbed and only a small slice passes through. The photometer then detects the amount of absorbed and unabsorbed light for each wavelength and records the results.
Spectrophotometers are quickly becoming an area of expertise for our technical staff here at New Life Scientific. With their help, we've compiled the following information to help you learn more about what the used market looks like for these instruments and how you can find one suitable for your work.
View our articles about spectrophotometers
Types of Used Spectrophotometers
Spectrophotometers are broadly categorized by the wavelength ranges that they cover: either UV-visible light, or infrared light. The unit you'll need will depend on what your work demands.
UV-Visible or UV-Vis
These units can detect ultraviolet light (185 – 400 nm) through light visible to the human eye (400 – 700 nm). On the used market, UV-visible units are much more popular than IR systems. Examples include the PerkinElmer Lambda 35 and the Molecular Devices SpectraMax 384.
IR Spectrophotometers
Infrared units operate in the 700 – 15,000 nm range. Examples include the Thermo Fisher Nicolet iS20 and the JASCO FT/IR-4000.
Major Manufacturers
While there are many spectrophotometer manufacturers, we consistently have units from the same few in our tech shop. These would include:
- Varian: Though it's now owned by Agilent Technologies, Varian units are some of the most commonplace on the used market. They're known for their Cary series, which are a favorite here in our tech shop due to their robust design and reliability.
- Molecular Devices: Another familiar brand, Molecular Devices manufactures the ongoing SpectraMax series. SpectraMax units are unique in that they typically have more features than many of their competitors in the same price bracket, such as microplate reading, incubation, and agitation.
- Perkin Elmer: As one of the biggest names in biotech, it should come as no surprise that Perkin Elmer produces spectroscopy equipment alongside their other 4 billion pursuits. Perkin Elmer offers both cuvette and plate spectroscopy readers through their Lambda and VICTOR series, respectively.
Why Buy Used Spectrophotometers
So long as it's confirmed to provide accurate measurements, there's virtually no difference between what new and used spectrophotometers provide. As such, buying used has some significant upsides:
- Lower costs: Yeah, this is a pretty obvious one, but it's worth reiterating: buying a used spectrophotometer can save you tens of thousands of dollars.
- Eco-friendly: By supporting the used equipment economy, you're helping us extend the life of these perfectly functional instruments and keep them out of landfills.
Buy From a Trusted Seller Like New Life Scientific
As one of the first third-party dealers to use Holmium oxide standards, we offer deeper testing and service than many of our competitors while still maintaining competitive prices. Additionally, we make an effort to produce detailed and informative product descriptions so you'll know exactly what you're buying.
What to Look for in a used Spectrophotometer
- Warranty: Used equipment isn't always sold by trustworthy dealers. Some sellers may claim they "tested" a spectrophotometer when all they did was power it on. As such, it's best to only buy units that are backed with a warranty of at least 30 days so your purchase is protected.
- Sample Format: Many spectrophotometers only support cuvette reading. While this is sufficient for many research labs, clinical labs with higher demand may require the ability to scan entire microplates. Additionally, some samples may require agitation or incubation for proper processing. You'll need to have a firm idea of what your work demands in these regards before you start shopping.
- PC & Software: While there are some self-contained spectroscopy systems available, the vast majority of them require external computers and software to run. If you don't already have software on hand, be prepared to either (A) find a used unit that does include those things, or (B) pay the manufacturer a decent chunk of change for a copy of the software.
- Lamp Health: Lamps are rather expensive consumables. You should be prepared to shell out cash for a new one, or take the time to find a unit that doesn't have many hours logged on its lamp. Lamp lifespans vary by model and manufacturer.
Used Spectrophotometers for Sale from New Life Scientific
Here at NLS, we offer a fairly wide selection of tested and verified spectrophotometers. Combined with our lengthy warranty options and expert support, you can rest assured that our spectrophotometers will work well for you.
If you have any questions, reach out to us at cs@newlifescientific.com or give us a call at (567)-221-0615.
READY TO BUY OR SELL USED LAB EQUIPMENT?
We can help. In addition to selling lab equipment, we also purchase it.
Contact us below for immediate service.