Some Of Our Satisfied Customers: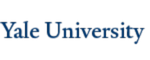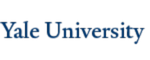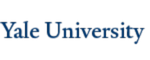 Types of Centrifuges — Why Buy Used — What to Look for in Used Centrifuges
Used Laboratory Centrifuges
One of the more ubiquitous pieces of equipment that you'll find in a lab is the almighty centrifuge. These high-speed rotators are critical in a wide range of research tasks, from biomedical research to clinical analytics and product development. They'll separate materials, typically liquids, based on their density variations, a process commonly used to extract suspended substances from different mediums.
You'll find a wide range of new and used centrifuges for sale on the market, but a used model provides exceptional value and can help bring this versatile instrument to more labs — an aspect that we take pride in here at New Life Scientific. Let's take a closer look at used lab centrifuges and what they can do for your work.
View our articles about centrifuges
Types of Used Centrifuges for Sale
There are many different types of laboratory centrifuges for sale, each of which serves a unique function. They're often distinguished by usage, size or rotor design:
Benchtop Centrifuges: Benchtop centrifuges take up very little space and can be specialized for different types of research, like clinical use or tasks requiring refrigeration. They can reach fairly high speeds and accommodate a variety of tube sizes.
Microcentrifuges: If you thought benchtop centrifuges were compact, microcentrifuges are even smaller, accommodating tiny tubes of about 2 milliliters and below. Most spin at lower speeds, but some offer very fast rotation. It's worth noting that you can often buy rotors that fit these small sample sizes for other types of centrifuges, though the centrifuge might take up more space in the lab.
Refrigerated Centrifuges: A refrigerated centrifuge provides a cool environment for temperature-sensitive samples, like live cells and proteins. They can come in benchtop or floor models and support a variety of sample volume sizes and speeds.
Vacuum Centrifuges: Though these units are not very common, vacuum centrifuges use a vacuum to remove liquid for concentrating or desiccating samples. You might find this centrifuge in applications related to microbiology and drug research. Another name for vacuum centrifuges is centrifugal evaporator.
Ultracentrifuges: The highest of high-speed centrifuges, the fastest ultracentrifuges can reach approximately 120,000 revolutions per minute (RPM). These high-speed centrifuges are available in benchtop and floor models.
Floor Centrifuges: These centrifuges are quite a bit larger than benchtop centrifuges, and this size allows them to deliver a higher relative centrifugal force (RCF) even at lower RPMs.
High-Capacity Centrifuges: High-capacity centrifuges are a highly sought-after type of floor centrifuge. Some of the largest high-capacity centrifuges can accommodate up to 12 liters of sample at a time. They're excellent in settings where time is of the essence and the lab has many samples.
Air Centrifuges: Air centrifuges come from just one manufacturer, Beckman Coulter, but offer exceptional advantages. These powerful centrifuges offer high RPMs similar to an ultracentrifuge but at a lower cost.
In addition to used centrifuges themselves, New Life Scientific also carries different types of rotors and rotor adapters to help you match your centrifuge to the samples you'll be working with.
The Big Names
When doing your research on centrifuges, there are a few names you'll probably see frequently. Some of the big names in the centrifuge industry include:
Beckman Coulter: Beckman Coulter is one of the oldest manufacturers in the game, having acquired Spinco, the world's first manufacturer of preparative ultracentrifuges, back in 1955. Beckman Coulter's products are affordable, robust, and easy to maintain. Additionally, many of Beckman Coulter's accessories are compatible with centrifuges from other manufacturers.
Thermo Fisher Scientific: Thermo Fisher's prices are typically higher than Beckman Coulter's and perhaps slightly higher than Eppendorf's on the used market. But, their newer benchtop centrifuges are easier to find on the used market than their Eppendorf counterparts. It's also worth noting that Thermo owns labequipmentparts.com, which allows users to easily find and purchase replacement parts.
Eppendorf: Eppendorf builds aesthetically-pleasing centrifuges that offer a refined user experience. The slick design comes at a cost, however Eppendorf centrifuges are much harder to service and repair than those from Beckman Coulter or Thermo. Additionally, Eppendorf makes benchtop centrifuges exclusively (none of which are ultracentrifuges), and finding a post-2010 model on the used market is quite difficult.
Why Buy Used Laboratory Centrifuges
Buying a used centrifuge can bring their powerful capabilities to a laboratory when a new one isn't a viable option or when organizations just need to save money without sacrificing results. For many organizations, buying used offers a wide range of benefits, such as:
Lower costs: This one's pretty straightforward — used centrifuges are significantly cheaper than new models, often costing 50% to 90% less!
Minimal differences between used and new: Used centrifuges last a long time with virtually no sacrifice in performance — we've sold some that were working well after more than 25 years! That means used centrifuges aren't much different from new ones. They can still last for decades at the same level of performance as their new counterparts.
Extensive compatibility: Used centrifuges typically have many compatible rotors and adapters available on the used market, so accessories are also more affordable.
Eco-friendly: By supporting the used equipment economy, you're helping us extend the life of these perfectly functional instruments and keep them out of landfills.
Buy From a Trusted Seller Like New Life Scientific
While new equipment can be expensive, buying used can involve a lot of uncertainty. Working with the right seller can eliminate much of the risk associated with investing in a used centrifuge. Here at New Life Scientific, we put great effort into reducing the fear of the unknown that comes with buying used lab centrifuges. We're very transparent with all of our products and can give you a full rundown of any refurbishing we've done and what we know about the instrument, so you can buy with confidence.
Our technicians are well-versed in their work, so they can handle any repairs needed to bring a piece of equipment up to our standards. They'll also do whatever's necessary to solve problems and abide by our robust warranties. When you work with New Life Scientific, you can often find like-new functionality in equipment that costs significantly less than its new counterparts. You don't have to sacrifice quality to save big on used laboratory centrifuges.
What to Look for in a Used Lab Centrifuge
Buying a used centrifuge requires a slightly different approach than buying new. You'll have to consider several factors unique to the equipment, including:
Warranty: Used equipment isn't always sold by trustworthy dealers. They might say a centrifuge is in perfect condition, and when it stops working in a month, you're out of luck — and however much you spent on it. Here at New Life Scientific, most of our products come with an exceptional warranty, and we go above and beyond to deliver equipment that works. In addition to our standard 90-day warranty, we even offer an extended warranty on some models to protect your product for a full year.
Features: You'll need to determine what your application requires, and how specific centrifuges can meet those needs. Some features and characteristics to consider include size, speed, max RCF, rotor type, temperature control, user interface, per-run maximum sample capacity and heat production.
One of the biggest concerns about buying used is the condition of the centrifuge. If you find a used laboratory centrifuge for sale, some sellers won't tell you much about its condition, cosmetic or functional. Make sure you can get this information before buying, and check on factors such as the following:
Refrigeration: Does the refrigeration system reach the temperature that the manual specifies? If it doesn't, the refrigeration mechanism is likely degrading and may require service.
Rotor and rotor chamber: Check for dents and dings in the rotor chamber. If you find any, the rotor might have come loose during shipping, and the spindle or motor could be damaged.
Rotor Availability: With some floor ultracentrifuges being over 20 years old, you should ensure that you can source the rotor that would meet your application needs. If you need help finding that rotor, contact us.
Spindle: The rotor attaches to the centrifuge at the spindle, which should not be bent. If it is, the centrifuge won't work.
Age: Typically, you can be completely confident in a centrifuge that's less than 10 years old. You'll rarely find problems here. After 10-20 years, you may start to see some issues with refrigeration depending on the manufacturer and model. At the 20-30 year mark, you'll have to use extreme scrutiny, but there are plenty of centrifuges in this range that still work! Centrifuges are extremely hardy.
Errors: Check for errors on the screen — problems here could be a big red flag!
Always work with a trusted seller that has your best interests at heart when buying used equipment. These instruments can be valuable additions to a lab, but only if they work.
Buy Used Lab Centrifuges From New Life Scientific
At New Life Scientific, we carry a wide selection of quality used lab centrifuges accompanied by our robust warranty and expert support. Many are refurbished and come with extensive information on their features, conditions and all of the tests we've conducted.
We make shipping easy too. We'll work with you on purchase orders and organizing any necessary freight shipping to get your equipment to your lab. Take a look at our online selection of used centrifuges for sale, where you can buy directly, or reach out to us online or at (567) 221-0615 if you need to organize freight, request a quote or ask additional questions.
Browse other used lab equipment.
READY TO BUY OR SELL USED LAB EQUIPMENT?
We can help. In addition to selling lab equipment, we also purchase it.
Contact us below for immediate service.