Some Of Our Satisfied Customers: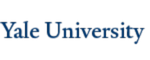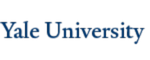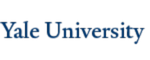 Types of Slide Stainers — Why Buy Used — What to Consider When Buying Used Slide Stainers
Slide Stainers
Anyone who's ever participated in hematology, histology or other biological staining applications knows the precision required to generate a usable slide. That's why many companies turn to automated slide stainers to simplify hematologic smearing procedures. Slide stainers are equipment programmed to automatically apply antibodies, peroxidase and conjugated enzymes in a preset order to minimize protocol times and maximize throughput.
Purchasing used slide stainers for histology is an excellent way to get advanced performance and precision with significant savings. At New Life Scientific, we provide customers with dependable and efficient used laboratory equipment for countless scientific applications.
Types of Used Slide Stainers for Sale
If you're looking to purchase an automated slide stainer, there are numerous models on the market to meet your application needs. Primary configurations to look out for include:
Centrifugal Stainers
These slide stainers spray reagents onto slides, which are positioned in a rotating carousel. They use centrifugal force to clean the slides of excess reagents before drying them.
Linear Transport Stainers
This type of hematology slide stainer features a transport arm that moves slide baskets in and out of parallel regent vessels.
Microprocessors control linear transport stainers.
Robotic Arm Stainers
Similar to linear transport stainers, these devices feature a robotic arm that users can program to lift and deliver slides to their corresponding buckets.
Platen Stainers
Platen stainers use capillary action to apply reagents to slides. The slides sit in conveyor spirals which contain grooves that keep the slides in place and lying face down as they move across the platform.
Features of Automated Slide Stainers
Slide stainers are highly versatile tools, making them valuable for numerous biological staining applications, from histology and hematology to microbiology and more. These devices can automate practically any manual staining process, including:
Gram stains: This method uses staining to identify and group bacterial species into Gram-positive and Gram-negative bacteria classifications. Gram stain tests typically check for bacteria at bodily infection sites or within bodily fluids to determine the type of bacteria present.
Acid-fast stains: Slide stainers can perform acid-fast staining procedures, which help lab personnel determine if a sample — typically blood, tissue, urine or other bodily substance — is infected with tuberculosis or a different bacterial infection.
Trichrome stain: Trichrome staining is a histological process that uses a polyacid and two or more dyes to differentiate between smooth muscle and collagen. These stains are often used in liver biopsies and other diagnostic procedures.
Wright's stains: This hematologic stain helps individuals discern between blood cell types using methylene and eosin blue dyes. It is primarily used for urine samples, peripheral blood smears and bone marrow aspirates.
Reticulocyte stains: These stains help users identify reticulocytes in blood films. Reticulocytes are immature red blood cells that sometimes indicate hemolytic anemias, sickle cell anemia, acute hemorrhages and Thalassemia.
Giemsa stain: Giemsa stains are nucleic acid stains, widely used in histopathology and cytogenetics to examine blood and bone marrow for parasites.
Why Buy Used Slide Stainer Systems?
Though buying a brand new hematology slide stainer for your lab may be your first instinct, you should consider the many benefits of investing in used equipment:
Lower cost: It may not come as much of a surprise that used laboratory equipment will cost your company less money than buying new products. Used instruments can go for as much as 35%-95% less than the original price, allowing you to procure equipment at the most affordable prices.
Excellent functionality: Even though you won't get used equipment fresh out of the box, these used products typically deliver the same performance as new machines with little to no differences in quality.
Environmental sustainability: Purchasing used lab instruments is the most eco-friendly option. This sustainable practice reduces raw material use and minimizes older equipment being disposed of in landfills.
Where to Go for Slide Stainer Accessories and Consumables
When looking for slide stainer accessories, you don't have to refer to a third-party dealer or manufacturer. These consumables aren't proprietary equipment, so you can often find them at medical supply and laboratory stores.
If you're having trouble finding the components you need for your slide stainer, the associates at New Life Scientific can set you up with a solution.
Buying Hematology Slide Stainers From New Life Scientific
At New Life Scientific, we understand that you may be hesitant about buying used equipment, viewing it as a bit of a risk. That's why we do everything we can to reduce the uncertainty that can come with purchasing used slide stainers.
Buying hematology slide stainers from us means enjoying the protection of our 90-day or extended warranties. We make sure you have enough time to confirm that your product operates as it should — and if it doesn't, our team of experienced technicians will troubleshoot the issue until they find the right fix. If they can't, we'll replace the instrument or your money back.
We never keep customers in the dark when it comes to shopping for used lab equipment. We always present our products with full transparency, conveying all information about equipment testing, repairs and other relevant details so that you'll know exactly what you're buying. When shopping with us, you'll never be misguided or oversold.
What to Consider When Buying Used Slide Stainers for Histology
If you're searching for a used slide stainer but don't know how to weigh your options, there are some key considerations you should look out for. Think about these factors to secure the most valuable equipment for your laboratory:
Safety: Your stainers must have the proper safety measures in place to protect users from exposure to harmful chemicals and reagents. Examples of safety features include thermostatic devices, carbon filters and ventilation systems.
Waste management: Stainers that drain into sinks or wastewater lines must adhere to local wastewater treatment regulations regarding disposal, which may forbid dumping biohazardous materials into the main sewage system. That's why it's wise to invest in equipment with self-enclosed waste tanks.
Audio and visual alarms: Some slide stainers have built-in alarm systems that indicate any abnormalities, such as mishandling or malfunctions, to prevent slides from breaking.
Fume extraction mechanism: Built-in fume extraction systems are valuable for minimizing xylene emissions and other fumes in the lab for a cleaner environment.
Explore Our Used Automated Slide Stainers Today
You can purchase reliable used slide stainers for histology from New Life Scientific. We're dedicated to delivering used lab equipment that sets the standard for performance and efficiency while providing exceptional customer service.
Fill out a form for more information on our used stainers today!
Browse other used lab equipment.
READY TO BUY OR SELL USED LAB EQUIPMENT?
We can help. In addition to selling lab equipment, we also purchase it.
Contact us below for immediate service.