Some Of Our Satisfied Customers: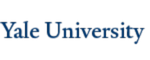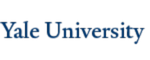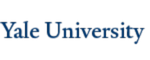 Used Benchtop Ultracentrifuges
Labs and organizations everywhere rely on centrifuges to separate samples for testing and production. Benchtop models offer power in a small footprint, while ultracentrifuge types provide high separation efficiency.
Your search for centrifuges may include shopping for new models, but such powerful equipment often comes at a high price. Used models can offer the same power at a fraction of the cost. New Life Scientific is a trusted provider of used lab equipment. Explore our available benchtop ultracentrifuges to find the right model for your applications.
Features of Benchtop Ultracentrifuges
Operations turn to benchtop ultracentrifuges for various reasons. Notable features include:
Speed: Ultracentrifuges offer high speeds for excellent separation efficiency. Experience rotations per minute (RPM) as high as 150,000.
Refrigeration: Control the heat generated by an ultracentrifuge with built-in refrigeration and cooling methods to protect your samples and the machine.
Capacity: A benchtop centrifuge's capacity will affect how large of a sample it can separate. Benchtop ultracentrifuges have smaller capacities than floor models but can adapt to sample sizes with different rotors.
Rotors: Some benchtop ultracentrifuges are compatible with many different rotor sizes. This adaptability is excellent for making your benchtop ultracentrifuge work for many applications.
Additional technology: Some manufacturers and machine types will feature additional technology like advanced screens for user-friendly operations.
What to Consider When Buying a Used Benchtop Ultracentrifuge
When you buy a used benchtop ultracentrifuge, you want the best possible model for your money. Some of the factors to consider include:
Size: While all benchtop ultracentrifuges are small enough to sit on a bench, some are larger than others. If your space is low on bench room, check the dimensions to confirm a model's size is right for your lab. Micro ultracentrifuges can offer the same high power in a condensed footprint.
Age: Generally, centrifuges younger than 10 years old have minimal functional issues, but models upwards of 10 or 20 years may show more signs of wear. Be aware of the quality you may be purchasing, but take comfort that centrifuges can function well even with a few decades of use.
Application: Benchtop ultracentrifuges are not one-size-fits-all. You'll want to make sure your model meets all the right capabilities for your applications, like speed, rotor compatibility and maximum force.
Refrigeration: Cooling is essential for ultracentrifuges because they generate a lot of heat. Invest in a used ultracentrifuge that has a reliable refrigeration system to ensure it stays protected.
Warranty: Buying used comes with the risks of your model not working up to standards. Warranties provide peace of mind should your purchase fail after a few uses.
Component health: Bends, dings and dents in rotor chambers, rotors and spindles can affect performance. A benchtop ultracentrifuge may even display an error message to indicate system failures. Keep your eye out for these factors.
Rotor Availability: With some floor ultracentrifuges being over 20 years old, you should ensure that you can source the rotor that would meet your application needs. If you need help finding that rotor, contact us.
The Benefits of a Used Benchtop Ultracentrifuge
Buying used benchtop centrifuges can be beneficial in various ways. Advantages include:
Performance: While used models may sustain some wear, centrifuges are well-built machines designed for longevity. This fact means you can get a highly functional model at a used price.
Affordability: Many operations need to prioritize budgeting to make the most of their funding. Used ultracentrifuges offer the quality you need at a price that works with your budget. Used models can be anywhere from 50% to 90% off retail price.
Eco-friendliness: When used equipment isn't resold, it goes to a landfill. Make use of functional ultracentrifuges while showing you care about the planet.
Familiarity: If you're used to working with a particular centrifuge model in your lab, you may be looking for an exact replacement. Shopping for used equipment can help you find your familiar model and sidestep any adjustment time that comes with a new machine.
Well-Known Manufacturers
Your search for used benchtop ultracentrifuges will result in a few notable manufacturers. Popular brands for these centrifuges include Thermo Fisher Scientific and Beckman Coulter.
Thermo Fisher Scientific
Thermo Fisher Scientific is well-known for its broad collection of powerful and trusted lab equipment. Its benchtop ultracentrifuges are no exception. Sleek and attractive designs suit any lab, and easy access to parts on the website can help with servicing challenges. Thermo Fisher Scientific is particularly known for the Sorvall line of centrifuges.
Beckman Coulter
Beckman Coulter is a reliable brand for centrifuges because its models are user-friendly, durable and easy to maintain. You can also find Beckman Coulter accessories that are compatible with centrifuges from various manufacturers.
Find a Used Benchtop Ultracentrifuge for Sale From New Life Scientific
One of the biggest challenges buyers face with used lab equipment is whether the reported condition can be trusted. Used equipment spaces may lack transparency, so you need a used equipment seller you can trust.
New Life Scientific offers the transparency you need for used centrifuge purchases, alongside warranties and attentive customer service. We want our buyers to know exactly what they're getting, so we provide a comprehensive equipment description for every model.
We'll always be upfront with you — even when a model doesn't work and is best used for parts. Each description will include a listed functional and cosmetic condition. Products with an NLS certification have received a thorough review from the experts at New Life Scientific. These technicians make sure your purchase functions as promised or your money back.
In addition to our transparency and experience, you can count on us for warranties on many of our products. After your purchase, our team will help you with troubleshooting, even after your warranty expires. We also carry equipment like rotors and rotor adapters to help your centrifuge align with your applications.
Contact Us to Learn More
At New Life Scientific, we want your search for used lab equipment to be a simple one. With the transparency we provide about our used products, you know what you're purchasing on our site. Easy shipping and payment options make it simple to process your purchase online and communicate with our team as needed.
If you need more information about a purchase or you'd like to know about freight delivery, get in touch with us online or call at 567-221-0615.
READY TO BUY OR SELL USED LAB EQUIPMENT?
We can help. In addition to selling lab equipment, we also purchase it.
Contact us below for immediate service.