Some Of Our Satisfied Customers: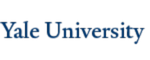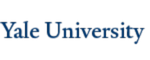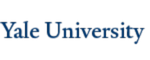 Types of Cryostats — Why Buy Used — What to Consider When Buying a Used Cryostat
Used Cryostats
If you work with temperature-sensitive samples, cryostats are an essential piece of equipment in your lab. They maintain low cryogenic temperatures and often contain mounted devices to slice tissue samples within the cold chamber. Shiny new cryostats might look nice, but they'll also cost a pretty penny, making them unattainable or overly pricy for many labs and organizations. Fortunately, at New Life Scientific, we carry a range of used cryostats for sale, offering exceptional performance at prices that make ownership possible.
Let's take a closer look at these powerful tools and what you need to know about buying used equipment.
Leica: Leica Biosystems cryostats offer excellent cut qualities, but the user experience leaves something to be desired. These cryostats can also be tricky to service with complex, electronics-dependent internal components. If you want a model that's easy for you to use, consider a Microm cryostat, and if you need exact cuts, Leica has you covered.
Microm: Microm offers a premium user experience with all the bells and whistles. These cryostats are exceptionally user-friendly. Plus, Microm is one of the few brands you can find on the used market that offers height-adjustable cryostats. Microm's devices also offer clean and smooth slicing for an overall pleasant experience. They're more expensive, but the price is worth it if you're processing high sample volumes.
Sakura: Sakura is another feature-packed manufacturer, and these devices are more cost-effective than similar models from other brands. These machines have long life cycles, making them valuable even without the best user experience or quality, especially in the older models. Often, these cryostats are suitable for veterinarians who have a wide range of unexpected needs and process low sample volumes.
Why Buy Used Cryostats?
Used cryostats can bring impressive capabilities to more labs, giving them less expensive tools that perform well in most settings. Some benefits of buying used cryostats include:
Cost savings: Used cryostats are much more affordable than their new counterparts, often costing between 50% and 80% less. That discount is enough reason for many labs working with limited budgets because used cryostats in good condition can maximize the value you receive from your purchase.
Long-lasting equipment: Cryostats are powerhouses in longevity, so they'll last a long time, and you can find older models on the market with exceptional functionality. Your organization can enjoy high performance and an impressive return on investment (ROI) — even 10-year-old models can offer a good ROI.
Eco-friendly buying practices: When you buy used, you're helping us extend the lifespan of these functional tools and keep them out of the landfill.
Where to Go for Cryostat Accessories and Consumables
Typically, cryostat components, like blades and other consumables, are not proprietary equipment, so you can get them without turning to the manufacturer or a third-party dealer. The first place you should check is a medical or laboratory supply store. If you still have trouble tracking down a component, we can try to help you find it.
Buying From New Life Scientific
At New Life Scientific, we understand that buying used equipment can feel like a risk. Our team takes several steps to reduce the uncertainty associated with shopping for used cryostats.
We offer warranties that range from 90 to 120 days, so you know your purchase works, or we'll enlist our skilled technicians to take care of it. We have a knowledgeable team, and we can conduct in-depth troubleshooting.
Another capability is our in-house refrigeration system service. This added service allows you to sidestep the expense of a histology expert and helps us stand out from other general equipment dealers that rarely offer this skill.
We also provide complete transparency at New Life Scientific. We never oversell products, hide relevant details or exaggerate the extent of our testing, service and repairs. Our extensive product descriptions contain all the information you need, including information about the tests and repairs we conducted, and we're happy to answer any questions you may have.
What to Consider When Buying a Used Cryostat
Aside from the seller, you need to consider several other factors when buying a used cryostat. While not exclusive to used equipment, you'll want to pay close attention to your use case — your applications will determine which features you'll need. If you section high volumes of tissues or know you need to work for several hours at a time, you'll want a cryostat with a footswitch for simple operation and perhaps even motorized sectioning. For buyers who work with significant amounts of fatty tissue, a chilled objective or blade can be invaluable.
When you see used cryostats for sale, make sure you look at the following characteristics:
Age: Fortunately, cryostats last a long time, so age is less important than it is for other used equipment, but you'll want to factor it in.
Warranty: Confirm whether your used cryostat comes with a good warranty for a more reliable purchase that protects your investment.
Refrigeration: Test the refrigeration system against the temperature specified in the manual to make sure it's up to par or meets your application's needs. Chamber temperatures are critical to preserving most samples used in cryostats, so this feature is essential.
Condition: Inspect the equipment for any damage, especially issues that affect functionality. This consideration includes how well the user interface works, so watch out for errors.
Explore Our Used Cryostats Today
When you buy a used cryostat from us, you have the New Life Scientific team's support. Our technicians enact comprehensive testing and service on many of our cryostats, and they'll take every ethical measure to deliver reliable customer support.
We also try to make buying equipment easy with assistance for purchase orders and organized freight shipping. Browse our used cryostats for sale at the links above. If you need to arrange freight shipping, request a quote or ask any other questions, please reach out to us online or call us at 567-221-0615.
READY TO BUY OR SELL USED LAB EQUIPMENT?
We can help. In addition to selling lab equipment, we also purchase it.
Contact us below for immediate service.