Some Of Our Satisfied Customers: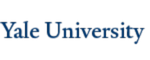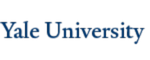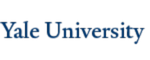 Used Revco Ultra-Low Temperature Freezers
There's a wide variety of ultra-low temperature freezers out there, but one brand is dominating both the new and pre-owned markets: Thermo Scientific's Revco line. While timing and luck may contribute to Revco's status, it's far from unwarranted -- these freezers are robust and designed well. They've continually proven their worth over the past few decades. With the demand for ULT systems having spiked recently due to the rollout of Pfizer's COVID-19 vaccine, used Revco freezers pose an excellent option for any lab having trouble acquiring one straight from the manufacturer.
Types of Used Revco ULT Freezers for Sale
As is the case with all freezers, ULT or not, Revco freezers are classified by their orientation: either upright or chest.
- Chest freezers open from the top and stand about waist-high. They're significantly more efficient than upright freezers as warm air rises out and away, while with upright freezers, the warm air cascades across the front of the unit and transfers heat to the chamber. Some notable Revco chest freezers include the Value, Elite, and Ultima II from the first generation and the Ultima Plus 58XX series which debuted after Thermo Scientific's acquisition.
- Upright freezers are taller than they are wide. They have a single front door that opens up to several smaller doors that each allow access to individual shelves. Upright units are much more popular than chest units because they take up much less floor space and offer more ergonomic usage. The majority of Revco ULTs are upright. Some examples would include the Value, Elite, and Ultima II from the second generation, the Plus variants of those models introduced by Thermo Scientific, and the ExF and UxF. Thermo's newest upright Revco is the RDE.
Features of Revco ULT Freezers
- Data Logging: Around 2011, Thermo Scientific released the Revco UxF, a top-of-the-line system that allowed users to export recorded temperature logs via USB. USB exporting is now found in most ULT freezers.
- Digital Display Monitoring: Thermo Scientific's Revco RDE and RLE models have a display built into the door that shows the temperature and other key information. This makes it a breeze to keep an eye on the state of your samples.
- H-Drive Compressors: Also introduced in the Revco RDE is the H-drive hydrocarbon compressor. According to Thermo Scientific, these compressors "save up to 25% in energy usage" over typical ULT freezers.
- Alarms: Modern Revco freezers host a set of audible and visual alarms that alert you if the chamber has exceeded a certain temperature. These alarms and the onboard data logs make it a breeze to ensure that your samples have not been compromised.
- Chart Recorders: Included as a backup to digital temperature logs, analog chart recorders track temperature in realtime on circular slips of paper.
Why Buy A Used Ultra Low Temperature Freezer?
- Lower Costs: Like nearly all used equipment, pre-owned freezers can deliver performance rivaling that of a new system for thousands of dollars less. If you're tight on cash, picking up a used Revco ultra-low freezer can be a smart investment. Just make sure it was tested!
- Greater Availability/Quicker Arrival Time: Due to the increased demand for ULTs in which to store COVID-19 vaccines, facilities are having a difficult time acquiring ultra-low freezers in general -- not just Revco. Third-party dealers have stepped in to fill that gap and get freezers to buyers in a timelier manner. In fact, domestic shipments from our facility can be delivered in as little as seven to ten business days. (International shipments may take forty-five to sixty days as they're being shipped via boat.)
- It's Good for the Environment: By supporting the used equipment industry, you're helping us extend the life of these instruments. Since we don't just trade instruments but also repair them, we can keep even broken systems from potentially being disposed of improperly.
Decoding the Revco Lineup
Given that Revco, as a product line, has seen many iterations, additions, and subtractions, it can be difficult to discern when a given unit was manufactured, which features it has or may be lacking, and how it compares to other Revco products. Here's a summary of the major offerings in each generation:
Generation 1: The Classics, Circa 1999
Prior to Thermo acquiring Kendro/Revco, there were three installations in the Revco line: the Value, Elite, and Ultima II. Each came in both upright and chest configurations.
The Ultima II was the most advanced, and most expensive, of the three. It had in-depth monitoring capabilities, integrated surge suppression, and chest-height controls for easy, ergonomic usage. The Elite and Value, meanwhile, both had knee-height controls and fewer features, with the Value being the simplest of the three.
After SPX Corporation purchased Kendro/Revco in 2001, they simply continued producing these three systems.
Generation 2: The "Plus" Series, Circa 2007
In 2005, Thermo Scientific acquired Kendro/Revco and carried on the Value, Elite, and Ultima II units. In 2007 they released the "Plus" variants of those systems. While most of the specifications are identical to the non-Plus versions, these new units carried a "patented refrigeration system and new robust electronics platform", which improved the overall efficiency of the freezer.
Thermo removed some options with the Plus series. None of them are offered in chest format, nor do they have as wide a range of capacities.
The Ultima II Plus, Elite Plus, and Value Plus are the oldest models we can confidently recommend unless you buy from a trusted dealer.
Generation 3: The []XF Series, Circa 2011
To expand the series, in ~2011 Thermo Scientific debuted the Revco ExF, UxF, and CxF freezers. The UxF included advanced features like digital data logging and USB exporting, making it an excellent option if you have a slightly stronger budget.
Generation 4: Basically Gen. 3 But Better, Circa 2014
A few years after acquiring Kendro/Revco, Thermo Scientific expanded their ULT offerings to include the TSE, TSU, TSC, and Forma 8600. The TSU, specifically, expanded on the features of its predecessors with more advanced software and higher onboard storage capacity.
Generation 5: The "Model-Numbers-Just-Got-Complicated" Series, Circa 2017
While not branded "Revco", every member of the Thermo TDE, Forma FDE, and HERAfreeze HDE lines are virtually identical to the Revco RDE -- all the way down to the specification sheet. (This also applies to the Revco RLE, Forma 89000, HERAfreeze HLE, and Thermo TLE series -- in fact, they even share the same operation manual.
You can learn more about past and present Revco freezers in our Revco buyer's guide.
Why Buy from New Life Scientific?
Since they use cascading refrigeration systems, ULT freezers are considerably more complex than a standard refrigeration system. They also require the use of R508B, a refrigerant that can be difficult to acquire. Due to these factors, most third-party freezer dealers are not able to service cascading refrigeration systems. This is where our technical team here at NLS shines. Our technicians don't just plug in a freezer and watch its temperature drop – they diagnose, troubleshoot, and repair issues with all aspects of the unit's refrigeration system, including cascading refrigeration systems. Sometimes they even go as far as to ensure that the amperage drawn by the freezer falls in an acceptable range.
What to Consider When Buying Used
There are four key factors to consider when shopping used Revco freezers:
1. Capacity
Quite obviously, ensuring that a freezer's capacity is sufficient for one's volume of samples is important. Sizes can range from just 85 liters (about 3 cubic feet), to over 900 liters (or 33.5 cubic feet).
2. Age
We've tested numerous Revco freezers, some manufactured after Thermo acquired Revco in 2005, others produced when SPX Corp. owned the Kendro/Revco name, and still others made before that in the 90s. A trend has become clear throughout all of this testing: the newer the freezer, the better.
Revco units produced by Thermo Scientific (that is, 2005 or later) consistently show the best performance. They frequently reach -86°C without requiring any major service. Conversely, the older units dating back to the early 2000s and late 90s struggled to meet specifications. As a rule of thumb, we strongly advise you avoid freezers manufactured before 2007, like the Ultima II Plus. Since the major feature sets of Thermo/Revco freezers have not varied much (Especially since the advent of USB data exporting) the main differentiating factor of freezers is their lifespan. The newer the freezer, the longer the lifespan.
3. Electrical demands
Running dual compressors requires a lot of power. Many ULT freezers need 220V power connections to function, but not all facilities are equipped to deliver that. If your facility does not have a 220V circuit, you'll want to be sure to buy a 110V model – and when you receive the unit, give it its own dedicated outlet. Plugging in more than just the freezer on a single outlet could easily flip a breaker.
4. How frequently the door will be opened on a daily basis
As mentioned before, chest freezers are more efficient than upright freezers due to the fact that warm air rises out and away from them when opened, which isn't the case with upright freezers. If your facility has a high throughput and will be opening the freezer frequently, it's best to opt for a chest freezer. On the other hand, if your lab personnel won't open the freezer very often and want to save floor space, an upright model would be your best option.
Used Revco ULT Freezers for Sale at New Life Scientific
Here at New Life Scientific, we're constantly buying freezers to test, service, and make available to any facility that needs one in a timely manner. Our freezers all undergo thorough inspection, testing and, if warranted, service so that you receive the best possible product.
Additionally, all of our working freezers are backed by at least a 90-day warranty. Contact us online or call us at 567-221-0615 if you'd like to place an order or ask a question.
If you're looking to purchase a ULT freezer, you may find our Revco ULT buyer's guide helpful!
READY TO BUY OR SELL USED LAB EQUIPMENT?
We can help. In addition to selling lab equipment, we also purchase it.
Contact us below for immediate service.