Some Of Our Satisfied Customers: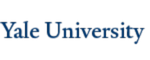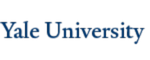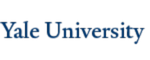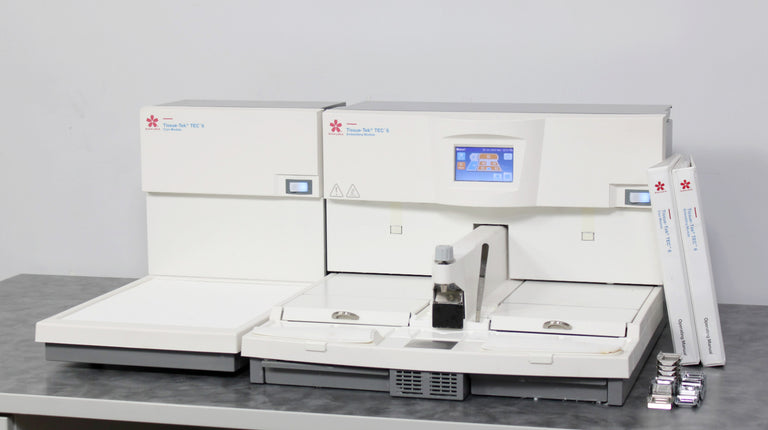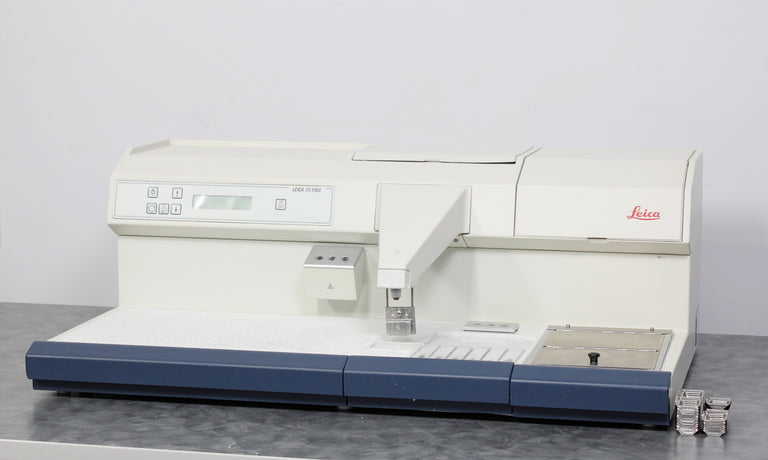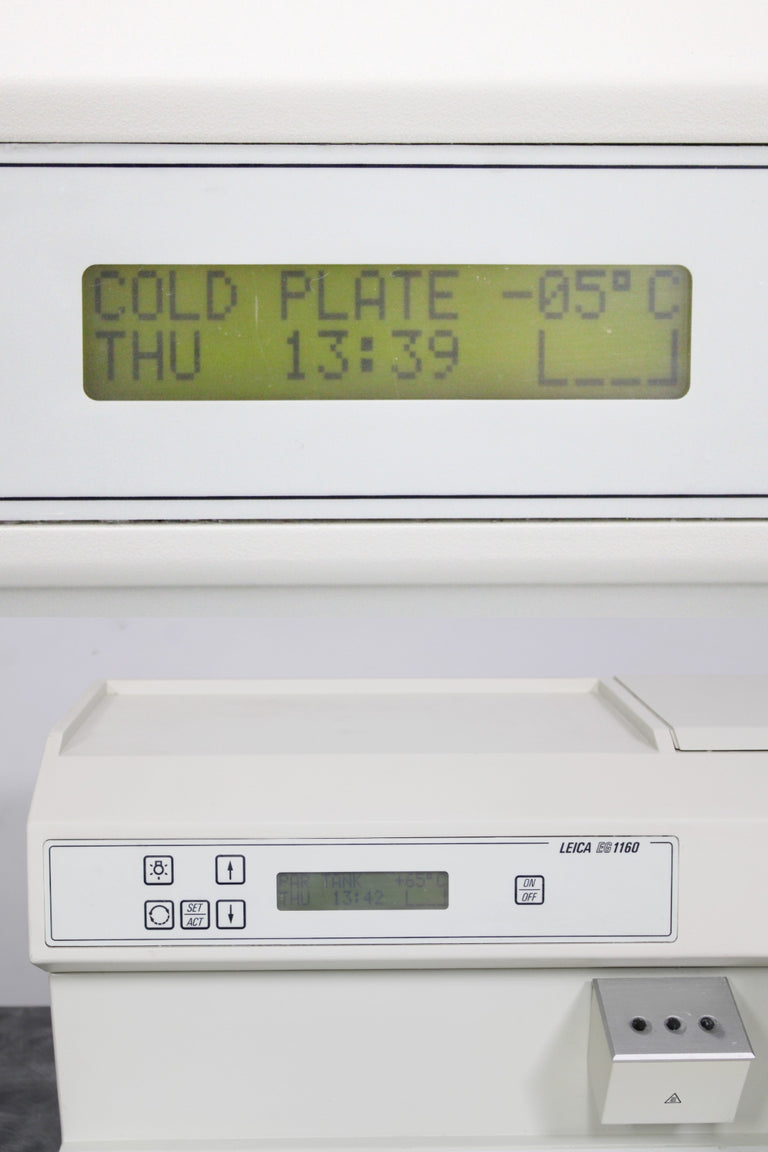 Types of Tissue Embedding Machines — Why Buy Used — What to Consider When Buying a Used Tissue Embedding Center
Tissue Embedding
Tissue embedding is a standard method of creating tissue blocks for section cutting. In this process, tissues or other specimens are encompassed in an embedding medium, such as paraffin wax, synthetic resins, gelatine, or celloidin, using a mold. When solidified, the medium will deliver the external support necessary to keep all parts of the tissue intact after sections are cut.
Buying used histology equipment from New Life Scientific means taking advantage of lower instrument costs while securing dependable, high-performing tools for your laboratory.
Types of Used Tissue Embedding Machines for Sale
Though all tissue embedding centers are designed to carry out the same processes, there are numerous types that you can use depending on your application needs. These machines vary in size and construction and often have different embedding media handling capabilities. Common types of media include:
Carbowax
You can use this medium to embed tissues after fixation and washing. It is a water-soluble wax that helps produce tissue sections in 1 to 3 microns (μ) without subjection to fat solvents, making it ideal for cytological studies.
Epoxy resin
Also known as Araldite, these epoxy polymers for tissue embedding are crosslinked, causing the cured block to be insoluble in solvents and requiring longer filtration. Scientists typically use this medium in high-resolution work like electron microscopy to view tissues in greater detail.
Celloidin
Celloidin media is a purified form of nitrocellulose aimed at cutting hard tissues without heating. Though the celloidin embedding process takes longer than other media, it minimizes the risk of shrinkage and enables users to observe structural relationships between tissue components clearly.
Methacrylate
Methacrylate easily joins with alcohol to create a homogeneous mixture, resulting in a clear, hard block during polymerization when a catalyst is present. However, the presence of water can cause uneven reactions and create bubbles throughout the block.
Agar
When using agar, you can double-embed multiple tissue fragments into one block.
Gelatin
This tissue embedding substance is well-suited for use with frozen sections and has a lower melting point than agar.
Features of Used Tissue Embedding Centers
Most tissue embedding centers have some, or all, of the following features that serve to protect the user, expedite the process, and more:
Fume control: Many tissue embedding centers come with fume control mechanisms like charcoal filters and external film hood connections to create a safer and healthier work environment for users.
Capacity capabilities: All histology equipment has different capacity limitations for numerous substances and components, such as its number of cassettes, stations, and baskets. These tools also have varying reagent capacities.
User interface: Embedding systems have unique user interfaces with their own display types, number of programs, program download and upload capabilities, and programmable station times. Some units also include user-friendly touchscreen controls.
Paraffin reservoir: This tank holds the paraffin wax and features temperature adjustment controls that operators can modify to melt the wax.
Paraffin dispenser: You can use these heated components to store and distribute liquid paraffin. They maintain the same temperature as the paraffin reservoir and have a handle for manual paraffin flow control.
Cold plate: Cold plates are refrigeration systems with numerous freezing point controls. They are used to cool molds and blocks after the paraffin dispensing process.
Mold warmer: Mold warmers are designed to store and heat molds before the embedding process begins.
Why Buy Used Tissue Embedding Centers?
When you buy used histology equipment rather than a new model, you'll experience the following advantages:
Lower costs: It may seem like a no-brainer, but used tissue embedding histology equipment costs significantly less than new machines. These savings make buying used equipment ideal for companies with limited budgets.
Same quality: While many people assume used lab equipment is lower quality than new instruments, used equipment functions with few and sometimes zero differences in performance.
Sustainability: Buying used equipment benefits the environment, minimizing raw material usage and landfill waste.
Tissue Embedding Accessories & More
If you're looking to enhance your tissue embedding machines with compatible accessories and components, you don't have to rely on a manufacturer or third-party dealer. Instead, you can usually find this non-proprietary equipment at laboratory and medical supply stores.
If you still can't find the consumables you need, the knowledgeable staff at New Life Scientific will help you discover a solution.
Find Your Next Embedding System at New Life Scientific
It's common for organizations to feel hesitant about purchasing used lab instruments, which they typically consider riskier than buying new equipment. That's why we do everything in our power to reduce buying uncertainty and give our customers the facts and insurance they deserve.
You will receive a 90-day warranty with your histology lab equipment to ensure that it functions as it should before locking you in to your purchase. If the equipment exhibits any issues, our qualified and experienced technician team will make the necessary repairs, supply you with a different model, or give you your money back.
We keep our customers well-informed regarding our product offerings. Our team is fully transparent, meaning we never conceal important information, oversell instruments or exaggerate our testing efforts. When you buy from us, you'll have access to all relevant information regarding equipment conditions and background, including details about previous testing and repairs.
What to Consider When Buying a Used Tissue Embedding Center
If you're looking for tissue embedding equipment for your laboratory, you should keep the following considerations in mind to secure a system that delivers the most value to your organization:
Operation: Laboratory equipment is most efficient when it is easy for operators to use. Choose a tissue embedding center with user-friendly configurations, such as timing, temperature and scheduling, to minimize training times and boost productivity. Ergonomic features are also beneficial for operator comfort and safety.
Workflow: Smooth workflows are vital for generating high throughput. Equipment with better workflows will allow for simple maintenance, easy cleaning, high-quality materials, and customizable setups.
Control: Consistent surface temperature is crucial in the embedding process, impacting sample quality and workflow. You should invest in a machine with consistent temperature and lighting controls to generate greater sample visibility and more accurate representations.
Explore Our Used Tissue Embedding Centers Today
You can find high-quality used histology lab equipment for sale at New Life Scientific. We're dedicated to providing our customers with clear and honest listings coupled with friendly service to deliver the best possible buying experiences.
Fill out a form to learn more about our tissue embedding histology equipment today!
Browse other used lab equipment.
READY TO BUY OR SELL USED LAB EQUIPMENT?
We can help. In addition to selling lab equipment, we also purchase it.
Contact us below for immediate service.