Some Of Our Satisfied Customers: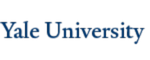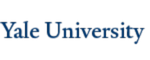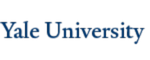 Types of Microtomes — Why Buy Used — What to Consider When Buying a Used Microtome
Microtomes
Histology, electron microscopy and spectroscopy are scientific applications that all have one thing in common — microtomy. Microtomy is the process of cutting, or "sectioning", thin sections of materials like bones, teeth, minerals, and tissue in thicknesses ranging from 50 nanometers (nm) to 100 micrometers (µm). These sections are then studied beneath microscopes.
When you purchase used microtomes and other histology equipment from New Life Scientific, you'll experience all the functionality and high precision of these exacting instruments at the most affordable prices.
Not Sure What You're Looking For? Check out our Buying Guide!
Types of Used Microtomes for Sale
If you're in the market for a used microtome, there are numerous types of equipment available based on your application needs. The most popular microtome models include:
Rotary
Rotary microtomes use handwheels to facilitate the material cutting process. These wheels can be either electrically or manually operated. Micron rotary microtomes use a horizontal knife to cut the biological material as the sample holder moves downward toward the blade.
Sliding
Also known as sledge microtomes, these units take a different approach to sectioning than rotary microtomes, Instead of moving the sample to the blade, sliding microtomes bring the knife up to the sample. Sliding microtomes apply more pressure than other variations, which makes them ideal for cutting tougher materials like bone.
Rocking
The Cambridge rocking microtome has a built-in arm that moves in a rocking motion while cutting materials, which enables it to produce curved, rather than flat, sections.
Freezing
Freezing microtomes are used to freeze sections of tissue without any preliminary embedding. These microtomes feature a cylinder of compressed carbon dioxide that rapidly cools the sample and cuts it with a horizontal glass knife.
Features of Used Microtomes
While there are numerous types of microtomes, they all share six primary components. When you purchase a used microtome, it'll contain the following parts:
Base plate or stage: This piece is a platform containing rails that anchor the knife holder base into place.
Knife holder base: The knife holder base secures the knife holder to the stage or base plate. It must remain locked in during microtomy.
Knife holder: This component comprises a network of parts, including a blade clamp, knife tilt, and faceplate, which work together to hold and adjust the knife blade and position the ribbons toward the operator.
Knife blade: Microtomes feature various blades that differ in design, sharpness, and cut. They can comprise numerous materials like glass or diamond and assume either a planar concave, chisel- or wedge-shaped structure.
Cassette clamp: Clamps hold the paraffin block into place and sometimes include a knob to align the tissue sample with the blade.
Handwheel: The microtome's handwheel moves the block holder toward or away from the knife.
Why Buy a Used Microtome Machine?
There are numerous advantages to investing in used microtomes over new equipment. The primary perks of buying used instruments include:
Lower costs: You're probably not shocked to hear that used equipment costs less than buying new, but you may not know exactly how significant those savings can be. Used laboratory instruments can cost anywhere between 35% and 95% less than new ones to fit even the strictest budgets.
High performance: Many companies don't realize that used equipment still offers reliable performance with little to no difference in quality and function compared to new tools.
Eco-friendliness: When you buy a used microtome, consider yourself a friend to the environment. Purchasing used machines is a sustainable practice that minimizes the use of raw materials while recycling old equipment.
Where to Go for Microtome Accessories and Consumables
Microtome consumables and accessories aren't considered proprietary equipment, so you aren't limited to manufacturers and third-party sellers when purchasing these supplies. Instead, you can typically find these products at laboratory and medical supply stores.
If you need assistance finding a specific component for your microtome, the knowledgeable and experienced staff at New Life Scientific can help you today.
Learn More About Our Warranty!
Buying Used Microtomes From New Life Scientific
We understand that many organizations are hesitant about purchasing used equipment. That's why at New Life Scientific, we do our best to help customers feel confident about their purchases.
When you buy lab equipment from us, we'll set you up with a 90-day or extended warranty so you have time to assess whether your product operates as expected. If you encounter any problems, our skilled technicians will put their heads together to find the perfect fix.
No matter what product you're interested in, we're forthright about the item's background and condition, presenting info with honesty to ensure that you have a comprehensive understanding of how you're spending your money. We candidly convey all applicable information regarding testing, repairs and potential refurbishments without upselling our products.
What to Consider When Buying a Used Microtome
If you're looking to purchase a used microtome but aren't sure what to look for, you should keep the following considerations in mind to select a device that supports your objectives and application needs:
Reliability: It's a good rule of thumb to choose a microtome based on manufacturer reliability. Brands that have been in the industry for many decades are more likely to produce dependable equipment than emerging brands with little experience.
Safety: Because microtomes feature hazardous components like sharp blades, it's vital that you purchase a model with safety measures in place, such as safety locks, blade ejectors, safety guards and adjustable object heads.
Ergonomics: Handwheels sometimes require operators to perform repetitive arm movements for hours a day, which can result in discomfort and muscle injuries. You can invest in more ergonomically designed models with features that you can customize to your preferences.
Quality: When handling fragile biological materials, your microtome must be able to section as cleanly and consistently as possible. Pay attention to elements like feeding mechanism precision, microtome stability and component quality.
Parts and services: It's essential that there are compatible parts available for your microtome model in case of maintenance or repair needs. You should also ensure that you have access to manufacturer-compliant engineers who have the knowledge to repair your equipment if needed.
Explore Our Used Microtomes Today
You can find high-performing used microtomes for sale at New Life Scientific. We offer reliable instruments tested by qualified technicians and friendly and attentive service to ensure that you have the best possible experience with us.
Contact us for more information on our products today!
Browse other used lab equipment.
READY TO BUY OR SELL USED LAB EQUIPMENT?
We can help. In addition to selling lab equipment, we also purchase it.
Contact us below for immediate service.