Some Of Our Satisfied Customers: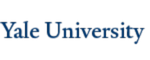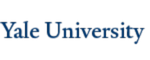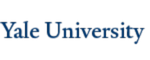 Types of Liquid Handling Instruments — Why Buy Used — What to Consider
Used Automated Liquid Handling Systems
Manual liquid handling is a time-consuming task that heavily relies on precision and accuracy that human efforts cannot guarantee. That's why many professionals turn to automated liquid handling systems to streamline this painstaking process. These instruments measure, mix and transfer fluids to minimize manual labor, promote uniformity and reproducibility, and ultimately generate the most accurate results.
While your first instinct may be to purchase new liquid handling equipment for your lab, you should consider the benefits of used models. At New Life Scientific, we pride ourselves on supplying our customers with used laboratory instruments that exhibit exceptional value and functionality tested by certified technicians.
Types of Used Liquid Handling Instruments for Sale
New Life Scientific offers an assortment of used liquid handling instruments that you can choose from based on your application. Our inventory includes:
Pipettes: Electronic and digital pipettes are optimized for precise, efficient and ergonomic use. These instruments contain a motor to regulate liquid dispensing and aspiration rates, minimize measurement errors, reduce air bubbles and prevent barrel contamination.
Micropipettes: These automated instruments serve the same functions as electronic pipettes while dispensing even smaller quantities of liquid, typically down to 0.1 microliters (uL).
Microplate dispensers: Also known as multichannel pipetting systems, you can use this equipment to automatically transfer liquid to microplates and vials, ensuring optimal accuracy, speed and repeatability while eliminating human error.
Microplate stackers: Stackers help users increase workflow and throughput by facilitating rapid plate stacking, loading and unloading for practically any laboratory instrument.
Microplate handlers: Handlers are compact systems that automatically transfer microtiter plates from one workflow to another.
Microplate washers: These laboratory instruments wash plate-based samples in a fast and controlled manner by dispensing, soaking and aspirating reagents from the plate's sample wells to prepare them for further procedures.
Features of Used Liquid Handling Systems
Liquid handling systems feature a network of parts that work together to deliver automated functions for numerous applications and instruments. While liquid handling equipment can undertake different tasks, these devices feature many of the same components, including:
Magnets: Many liquid handling tools are equipped with a magnet. The magnet assists in magnetic bead separation by automatically raising and lowering against the bottom of the microplate. Lifting the magnet helps immobilize the beads around the sample wells, enabling buffer dispensing and aspiration and reagent washing. Lowering the magnet helps mix the magnetic particles through pipetting.
Temperature controls: Laboratory liquid handling systems feature temperature control modules that regulate and adjust heating and cooling to maintain appropriate temperatures for microplates.
Shakers: Shakers also assist in temperature control by shaking and resuspending microplates with high throughput.
Dispensers: These components prepare and distribute liquids rapidly and efficiently. There are numerous types of dispensers for liquid handlers, such as peristaltic pumps, microprocessor-controlled syringes and hybrid protection systems.
Gripper: You can use grippers to pick up and handle microplates, moving them to the proper processing positions and extending the liquid handling system's range of capabilities.
Robotic arms: Many liquid handling systems come equipped with single or dual robotic arms that automate tasks like pipetting, tube stripping, sample preparation and cap piercing.
Why Buy Used Liquid Handling Systems?
When you invest in used liquid handling equipment instead of purchasing new, you receive numerous advantages. Such benefits include:
Lower costs: The cost is the obvious and perhaps most compelling advantage of purchasing used laboratory instruments. Used liquid handlers cost significantly less than new models, making them logical for companies with more conservative budgets.
Same functionality: Buying used liquid handling instruments allows you to pay lower prices without sacrificing functionality. Used equipment can last several years with little change in performance.
Component compatibility: If you ever need to replace a part or purchase an accessory for your liquid handler, you'll be able to find a broader and more affordable selection of options than you would with new equipment.
Eco-friendly: Purchasing used instruments minimizes the use of raw materials for manufacturing new equipment, keeping old equipment out of landfills.
Minimal depreciation: The moment you buy new laboratory equipment, its value begins to depreciate significantly, which can impact your bottom line. With used equipment, you won't experience substantial reductions in value.
Where to Go for Liquid Handling System Accessories and Consumables
Accessories and consumables for liquid handling systems aren't considered proprietary equipment, so you don't have to rely on a third-party dealer or manufacturer to access them. In many cases, you can find these components for sale at laboratory or medical supply stores.
If you still can't find the parts you're looking for, we'd be happy to help. Contact us through our webform or give us a call at 567-221-0615.
Buying From New Life Scientific
We understand the uncertainty that comes with purchasing used laboratory equipment. That's why our team goes to great lengths to ensure that our customers feel comfortable and confident in their investments.
When you buy used liquid handling instruments from us, you'll receive a warranty ranging from 90 days to a year. This period gives you adequate time to evaluate your purchase and confirm that it works properly. If it doesn't, we'll put our technicians on the job to troubleshoot and restore it, free of charge.
Our company is fully transparent about our product offerings, so you'll always know exactly what you're buying from us. We never conceal important equipment details or oversell equipment. We'll fill you in on everything you need to know to make the most informed decision, including information on tests, repairs and potential refurbishments.
What to Consider When Buying a Used Liquid Handling System
When you're in the market for liquid handling equipment, there are numerous aspects you should consider before investing. We suggest evaluating the following elements to ensure you get a system with the most value:
Dispensing technology: Peristaltic pump dispensers are optimized for low back flushing and prime volumes, while microprocessor-controlled syringes have higher precision and faster output. With a hybrid detection system, you can experience the benefits of both technologies.
Automatable plate handling: Purchasing a system with automated plate handling instead of manual operation can boost productivity and increase throughput.
Volume range: It's vital to choose a liquid handling system that accommodates the dispensing volume of your desired processes.
Flow rate spectrum: If you're working with sensitive viscous liquids and cell-based assays, you'll want a system with a wider flow rate spectrum.
Explore Our Used Liquid Handling Systems Today
You can purchase tested, warranty-backed liquid handling systems from New Life Scientific. Our service-oriented team is committed to doing the most honest and reliable business with our customers.
Contact us to learn more about our equipment today!
Browse other used lab equipment.
READY TO BUY OR SELL USED LAB EQUIPMENT?
We can help. In addition to selling lab equipment, we also purchase it.
Contact us below for immediate service.