Some Of Our Satisfied Customers: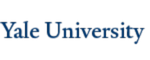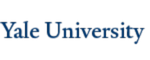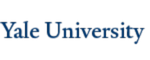 Used Genevac Evaporators
Founded in 1990, Genevac quickly rose to become a top innovator of vacuum pump and centrifugal evaporation technology. Some of their earliest product offerings, the HT and Rocket evaporators, are still widely available on the used market.
After being acquired by SP Scientific in 2007, Genevac kept producing their initial offerings while pioneering new ones. While their current-gen systems are considerably different from those of generations past, those older units are still excellent options for any lab that has heavy-duty evaporation needs and is on a tight budget.
Below we've outlined some notable Genevac products you'll find on the used market and what you should consider when browsing them.
Notable Product Lines
HT Evaporators
An abbreviation of "high-throughput", the HT series was established as part of Genevac's initial product offering. In previous generations it was populated by the HT-4, HT-8, and HT-12, which could accommodate 4, 8, and 12 microplates, respectively. The HT-24 was added after a few years. These 4 models are the most common HT units you'll find on the used market.
Nowadays, the HT line has only one product: the 3i. It's unique in that the condenser is built into the system, which was not the case with its predecessors.
Rocket Centrifugal Evaporators
Another long-running series, the Rocket lineup debuted over a decade ago. Its fairly compact format thanks to its integrated vacuum pump and condenser, thus leaving the chiller as the only external piece of hardware. These systems are very valuable and high-quality, just like the HT systems.
Unlike HT evaporators, the Rocket systems support interchangeable rotors and a variety of flasks and tubes, all suitable for different applications. Examples would include the 400ml SampleGenie, which is designed to funnel sample concentrate into 2ml GC autosampler vials, and the Puck ASE vial adapter that allows one to process up to 18 vials instead of flasks.
Why Buy a Used Genevac Evaporator?
Excellent ROI: Genevac systems are built with high-quality, durable parts that can last a very long time. Oftentimes, all you'll need to replace are gaskets, vacuum seals, and other small parts (all of which we can do here at NLS). So a used evaporator that's a decade old can still have a lot of life left in it.
Lower costs: Genevac products are pricey. You're paying for quality -- quality that can still be found in older, pre-owned units. So you can save thousands of dollars (sometimes even tens of thousands) by buying on the used market and still get an excellent product.
Eco-friendly: By supporting the used equipment economy, you're helping us extend the life of these perfectly functional instruments and keep them out of landfills.
What to Look For in a Used Genevac Evaporator
HT Series
If you're eyeing an HT-24, -12, -8, or -4, make sure that it includes two key components:
a vacuum pump with the proprietary controller

the VC3000D condenser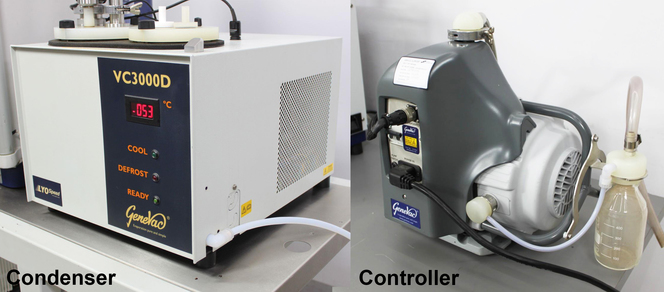 Both of these components are absolutely vital to the HT's operation.
If possible, you'll want to get a good idea of what the evaporator's vacuum seals and gaskets look like. These are the most common points of failure, which is why our technicians always take care to replace the vacuum seals with brand-new ones.
Rocket Series
When looking to purchase a Rocket centrifugal evaporator, you should ensure that it includes the six pieces of proprietary glassware that go in its rotor. It's ideal if the item also includes a chiller, though those are typically available separately.

Buy from a Trusted Seller Like New Life Scientific
While new equipment can be expensive, buying used can involve a lot of uncertainty. Working with the right seller can eliminate much of the risk associated with investing in used equipment. Thanks to our technical team's extensive experience servicing freezer dryers, concentrators, evaporators, and other equipment that utilizes vacuums, you can be confident in our Genevac evaporators.
READY TO BUY OR SELL USED LAB EQUIPMENT?
We can help. In addition to selling lab equipment, we also purchase it.
Contact us below for immediate service.