Some Of Our Satisfied Customers: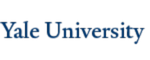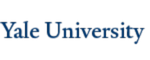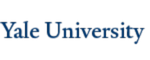 Types of Lyophilizers — What to Consider — Popular Manufacturers
Used Freeze Dryers for Sale
Lyophilizers find their way into many different types of labs. They affect a wide range of products and can help with everything from preserving perishable items to making substances easier to transport. You can find them in the development of biopharmaceuticals, food product preparation and various types of research. Lyophilizers were hard at work even back in World War II, where they would freeze-dry blood plasma for easier transportation.
If you're looking for used freeze dryers, you'll have to carefully consider your application and what it demands from a lyophilizer.
Types of Lyophilizers
All lyophilizers work on the same principle of removing water from an object. They freeze the material, reduce pressure and add heat to sublimate water molecules off of the sample, with each task controlled by various mechanisms within the instrument, such as the vacuum system, condenser or refrigeration system. Lyophilizers excel in their role because the dehydration occurs through sublimation, so the product does not lose its structure. But there are many different types of lyophilizers, each with different capabilities.
We can categorize our used freeze dryers based on their size or the type of product shelf chamber:
Size: You'll find used lyophilizers for sale in compact benchtop models, perfect for small spaces, pilot models for more precise or large-capacity operations, and massive production-level models common in food preparation activities. The size of the lyophilizer will also impact the size of its condenser, which determines how much liquid you can sublimate before needing to defrost — in other words, how much you can sublimate in one run. Condenser size is usually measured in liters.
Product shelf chamber: Some product shelf chambers are better suited to different sample types and sizes. You can use flasks, vials and trays with manifold, shelf-freeze or combination chambers.
Manifold Freeze Dryers
Manifold dryers are ideal for labs that need to freeze-dry a small amount of various individual samples. They're generally employed in research applications and not for commercial use. In this design, the product is placed in a container and affixed to valves. In shelf freeze dryers, the product is placed onto shelves, so they can often accommodate larger quantities.
Manifold dryers make up a large majority of the lyophilizers that we carry and are popular in various laboratory applications. They can be particularly useful because of their individualized design. Samples can be kept separate to prevent cross-contamination, which occurs more easily in shelf models, and multiple users can add their flasks onto a manifold dryer. It's easier to divide things up for important research applications. You can find manifold lyophilizers with a wide range of valve configurations, such as T-shaped bars, rings and vertical styles.
Some lyophilizers also allow sterilization via pressurized steam or hydrogen peroxide, where others are only for non-sterile applications.
Choosing a Used Lyophilizer
With so many different options, you'll have to understand the needs of your application before selecting your lyophilizer. Consider things like:
The amount of moisture you'll need to remove and how quickly you'll need to remove it — i.e., how much liquid does your condenser need to remove in one run?
The type of sample being processed and the type of container it requires.
Sterilization requirements.
Temperature requirements.
The number of vessels the manifold can hold, assuming you're looking at a manifold dryer.
Whether you're working with food, vaccines, bacteria or something else, you'll need to ensure your lyophilizer meets specific processing needs for that type of product. You'll also want to make sure it's large enough to meet the demands of your work so it doesn't become an efficiency-killing bottleneck in your process.
Another factor to consider is your used freeze dryer's effects on energy consumption — some are more power-hungry than others, meaning they can be fairly expensive to run. If working with a large number of samples, you may want a lyophilizer that can handle larger quantities per cycle to save on energy consumption. You'll also want to consider your lab's power capabilities. Some lyophilizers require a dedicated 20-amp breaker, so be sure to find out what kind of requirements come with a used freeze dryer.
What to Consider When Buying a Used Freeze Dryer
In addition to the characteristics of the individual unit, you'll also need to address the challenges that come with buying used freeze dryers, such as unit condition. When it's time to inspect a piece of equipment, make sure to ask the following questions and check that the freeze dryer is working as it should:
Is the refrigeration system working properly?
Many freeze dryers have a guaranteed low temperature that they need to reach. If a lyophilizer can't reach this temperature, the issue may be as simple as the unit needing a recharge or as challenging as a leak in the refrigeration system. Whatever the reason, a lyophilizer needs a functioning refrigeration system to do its job reliably.
How does the insulation look?
Surrounding the refrigeration tubing components is a layer of insulation that keeps the system running efficiently. This layer can break down over time with exposure to moisture, making it much less effective. Another possibility is that this is just a sign of a larger problem — refrigerant could be leaking onto the insulation and destroying it. You may need to fix the leak or replace the insulation — or both.
Can the freeze dryer reach the right vacuum pressure?
Appropriate vacuum pressure is important for accurate sublimation. If a freeze dryer can't achieve this pressure, it may just need a simple addition of vacuum grease. Another, more expensive, possibility is that it needs an entire rebuild or replacement of the vacuum pump. Be sure to check the lyophilizer's pressure capabilities so you don't have any unexpected surprises or costly repairs in the future.
Is the vacuum pump included?
Keep in mind that some small lyophilizers don't have a built-in vacuum pump. If you're looking at a smaller model, check if this component is included so you don't incur a surprise extra expense. At New Life Scientific, we include vacuum pumps with all of our benchtop model lyophilizers, so you won't need to chase one down.
If the freeze dryer has a manifold, are valves included?
Again, if the model you're looking at doesn't have these, you'll need to purchase them at an additional cost to use the machine.
Are there any other problems that would affect the operation of the lyophilizer?
Be sure to check its physical condition thoroughly so you can properly gauge whether costly repairs are in your future.
Always try to work with reputable sellers and inspect the machine carefully before purchasing to ensure you're making a smart investment.
Still Have Questions? Contact Us!
Choosing a Trustworthy Seller to Buy a Used Lyophilizer
Entering the used market can involve a lot of uncertainty, so it's essential you work with a seller that helps to minimize the risk. Look for factors such as:
A warranty: If your product stops working a week after you get it, you're not getting much use out of it. This outcome is a frustrating possibility when buying used from unreliable sources, especially considering how finicky freeze dryers can be. They combine two complex devices — refrigeration and vacuum systems. At New Life Scientific, our products, unless otherwise specified, come with a minimum 90-day warranty, and our technicians are known for going the extra mile with services like on-site repairs to ensure they work as promised.
Detailed descriptions: If you find a used freeze dryer for sale, it won't always be accompanied by helpful — or accurate — descriptions. We make sure to include detailed descriptions of our products, along with the results of any tests we've conducted. Most are available with plenty of information to support your purchase decisions.
Reliability: Not all sellers are created equal, especially when purchasing used lyophilizers, so it's wise to look for reports from past buyers. We have a strong track record of success, with testimonials and reviews from plenty of happy customers in everything from universities and biotech companies to research labs and clinics.
Popular Freeze Dryer Manufacturers
You're likely to come across a few familiar freeze dryer manufacturers when looking at freeze dryers. Two of the most popular providers are SP Scientific/VirTis and Labconco.
SP Scientific/VirTis supplies instruments that many labs trust for industrial, heavy-duty lyophilization. Their systems are built well and have robust, easy-to-maintain components, especially when it comes to essential parts like compressors. VirTis specializes in lyophilizers, and it shows in their approach to the fine details. Their designs address inconveniences that many other companies overlook. Some examples include their quick-change ports and welded manifold holes, which are less damaging to rubber valves.
Labconco takes a lower-cost approach. They don't specialize in freeze dryers like VerTis, so their user experience isn't as refined, and they don't offer features like quick-change ports. However, Labconco products do offer significant price savings and have readily available parts. Though they aren't as heavy-duty as some other models, they're a great fit for labs that work with less-demanding samples and are looking to keep costs low.
Shop SP Scientific & VirTis Freeze Dryers Shop Labconco Freeze Dryers
Buying Used Freeze Dryers From New Life Scientific
Here at New Life Scientific, we make it easy to buy used lyophilizers by providing reliable equipment and employing technicians who excel in their field. Our used freeze dryers can provide essential processing tasks for a much lower cost, making this capability accessible to many more labs. Whether you need to use them for adding stability, shelf life or better transportation characteristics to your samples, used freeze dryers are an affordable, effective solution.
Browse our selection of used freeze dryers for sale, and reach out to us online or at (567) 221-0615 if you have any questions on a product. We can also provide a quote or help arrange freight shipping if needed.
Browse other used lab equipment.
READY TO BUY OR SELL USED LAB EQUIPMENT?
We can help. In addition to selling lab equipment, we also purchase it.
Contact us below for immediate service.