Some Of Our Satisfied Customers: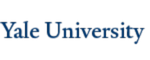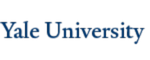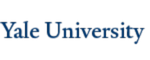 Cytometer
Flow cytometry is a cell analysis technique used to measure cell volume in a fast-moving fluid stream. This process aims to evaluate blood, bone marrow and other bodily fluids to quantify immune cells and identify malignant blood cells. With a flow cytometer, you can perform accurate measurements of single cells as they pass by one another in a solution, using advanced laser technology to detect and evaluate everything from cell size and granularity to gene expression.
While many organizations believe they need new cytometers for their processes, investing in used laboratory equipment comes with several unique advantages. At New Life Scientific, we have a comprehensive selection of used laboratory equipment tested and repaired by our knowledgeable and experienced technicians.
Types of Used Cytometers for Sale
There are numerous laboratory cytometers on the market to fit your application needs. You can purchase any of the following cytometer configurations through New Life Scientific:
Traditional: Standard flow cytometers include optics, fluidics and electronics systems. These systems deliver samples to the laser intercept or interrogation point for analysis, generate light signals, direct light to detectors, and determine wavelengths.
Acoustic focusing: These cytometers use ultrasonic waves to prepare cells for laser interrogation with acoustic focusing processes, enabling higher sample inputs and minimizing clogging.
Cell sorters: Cell sorters are a type of traditional cytometer that purify and gather samples to conduct additional analyses. They direct predetermined cells into collection vessels, separate them through fluid stream oscillation, and categorize them by charge.
Imaging: Imaging cytometers pair traditional flow cytometry and fluorescence microscopy techniques to conduct rapid analyses of cell samples at the single-cell and population levels. They track protein distributions similar to a fluorescence microscope while processing large cell quantities like a flow cytometer.
Mass: Mass cytometers label cells with metal ion-tagged antibodies, rather than fluorescent-based tagging, and evaluate them with time-of-flight mass spectrometry methods.
Bead array analysis: Bead arrays analyze large analyte groups in small sample volumes. They collect beads with specific fluorescence and quantify captured analytes within those beads.
Spectral: Spectral analyzers are newer cytometers that measure fluorochromes against the fluorescent emission spectra to generate a unique spectral fingerprint, creating pure signals and erasing overlap.
Features of Used Cytometers
When you purchase a flow cytometer for your laboratory, you'll find that it possesses three primary components. These elements regulate equipment function and performance, working together to generate the best cell analysis results. These cytometer features include:
Fluidics system: The fluidics network uses a pressurized sheath fluid, such as a buffered saline solution, to transport the sample from the sample tube to the flow cell. Once the sample moves past the laser and arrives at the flow cell, the fluidics system either sorts it or moves it to waste, depending on the cytometer model.
Optical system: The optical system includes numerous components, including lenses, filters, collection optics and excitation light sources. These parts emit light to the samples, generate visible and fluorescent light signals, and collect the scattered signals to create the photocurrent.
Electronic components: Your cytometer's electronics digitize the photocurrent from the detector before processing and saving it for future analysis via software.
Why Buy Used Laboratory Cytometers?
Companies often write off the idea of investing in used cytometers before considering their many benefits over new equipment. Many people don't realize that these secondhand solutions can save them thousands without sacrificing quality or performance.
The advantages of purchasing used lab equipment include:
Lower costs: You can typically purchase used laboratory cytometers for anywhere from 35% to 95% less than the original equipment price, meaning your company can procure advanced models without breaking the bank.
High performance: It's a common misconception that used instruments don't function as well as new ones. However, used lab equipment often showcases performance with little to no difference compared to new systems, all at a significantly lower price.
Environmental friendliness: Buying a used flow cytometer gives you the opportunity to help protect the environment. When you recycle old instruments, you reduce raw material usage and prevent technology from piling up in landfills.
Where to Go for Cytometer Accessories and Consumables
Connecting with manufacturers and third-party sellers isn't the only way to obtain consumables and accessories for your used cytometer. These components are not proprietary products, so you can typically find them at medical and laboratory supply shops.
If you're unable to locate the accessories you want for your equipment, our skilled and experienced employees will help you find the ideal solution.
Buying Flow Cytometers From New Life Scientific
If you're uncertain about the reliability of used equipment, you're not alone. That's why the professionals at New Life Scientific strive to relieve customer apprehension about buying used instruments by delivering honest facts and agreements you can trust.
When you buy used cytometers from us, we'll set you up with a 90-day or extended warranty that will cover you in the event of equipment malfunctions or failures. If you experience issues with your product within the warranted period, our trusty technicians will troubleshoot and repair your equipment, provide you with a different instrument or refund your money.
You never have to be wary of hidden facts or overselling with New Life Scientific. We keep our customers in the loop and deliver transparent reports about equipment conditions, background, previous repairs and extent of testing to ensure that you have the information you need to make the most informed decisions.
What to Consider When Buying a Used Cytometer
When choosing a used cytometer for your laboratory, keep various considerations in mind before deciding on your model:
Fluidics hardware: It's vital that your cytometer has a reliable fluidics system to ensure that cells quickly travel through the equipment. Only one cell should be exposed to the laser at a time to provide a statistically significant data quantity.
Optics options: Your equipment's optics system directly impacts its ability to identify and assess cells and their properties. That's why you should confirm that your cytometer has high-quality optic components.
Cell sorting capabilities: Be sure to consider your downstream workflow when choosing an instrument to ensure that further cell analysis is possible in situations that warrant it.
Advanced user interface: You should choose a cytometer with technological capabilities to simplify your procedures and reduce process times. Examples include automated laser alignment, clog-detection systems and data analysis tools.
Explore Our Used Cytometers & Cell Counters Today
You can find high-quality used cytometers for your organization at New Life Scientific. We're committed to delivering friendly yet professional services while connecting customers with thoroughly tested lab equipment they can depend on.
Contact us online for more information on our instruments today!
Browse other used lab equipment.
READY TO BUY OR SELL USED LAB EQUIPMENT?
We can help. In addition to selling lab equipment, we also purchase it.
Contact us below for immediate service.