Some Of Our Satisfied Customers: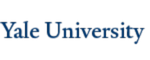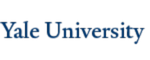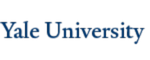 Used Refrigerated Centrifuges
Centrifuges are an essential component in many labs. If you're working with temperature-sensitive samples, you'll need a centrifuge built for the task. Refrigerated centrifuges come in several different configurations and can support various types of work.
Buying a used refrigerated centrifuge is a great way for labs to gain this valuable tool without the significant costs of a new one, but it can also be risky. That's why it's essential to work with a trusted seller, like New Life Scientific. We take great care to deliver dependable refrigerated centrifuges and warranties with friendly, skilled support. Let's look a little more closely at these critical pieces of equipment and what you need to know when buying a used model.
Types of Refrigerated Centrifuges
There are a few different types of refrigerated centrifuges, but most models will fall under one of two categories:
Benchtop Centrifuges
Benchtop models save floor space and sit on top of a workbench. They can be pretty versatile, accommodating a wide range of configurations and rotors.
Floor Centrifuges
Floor centrifuges are larger, and they typically deliver greater levels of relative centrifugal force (RCF) and higher capacities. All floor centrifuges will be refrigerated. They're a good choice for high-throughput operations or those that call for particularly high G-forces.
In both instances, refrigerated centrifuges maintain temperatures within a specific range, often in the range of -20 to 40 degrees Celsius. These low temperatures are often necessary for working with some samples, like DNA and antibodies. At New Life Scientific, our centrifuges are typically preparative, meaning they prepare samples for processing and analysis with other instruments. Some other types of refrigerated centrifuges include high-capacity centrifuges, microcentrifuges, ultracentrifuges and superspeed centrifuges.
Some notable features you can find in refrigerated centrifuges include:
Automatic rotor recognition with radio-frequency identification (RFID): With this capability, your centrifuge can detect when you insert a new rotor and automatically adjust the speed and G-force to the maximum value permitted by that rotor.
Creation and storage of custom programs: This feature allows you to run your centrifuge to the unique specifications of your application. For example, you can set up a program to start the centrifuge at -10 degrees Celsius and 6,500 revolutions per minute (RPM) for 30 minutes, then speed it up to 10,000 RPM for another hour.
Rotor imbalance detection: Let your centrifuge do the inspecting. If the rotor is imbalanced, the centrifuge can detect it before it becomes a problem.
Refrigerated Centrifuge Manufacturers
There are three major manufacturers that produce refrigerated centrifuges, and they're all fairly common on the used market:
Beckman Coulter
As one of the oldest centrifuge manufacturers, Beckman Coulter centrifuges are durable and easy to maintain. Beckman Coulter also makes accessories that are compatible with instruments from other manufacturers, so putting together a system entirely from pre-owned accessories can be quite easy.
Thermo Fisher Scientific
Thermo Fisher builds centrifuges that are sleeker than Beckman units, but pricier and not as easy to service. Parts are easier to acquire, though, as Thermo Fisher also runs an online parts store (labequipmentparts.com). Thermo Fisher's centrifuges tend to be the easiest brand to find more recent model centrifuges on the used market, especially their benchtop centrifuge models.
Eppendorf
Eppendorf provides aesthetically pleasing centrifuges that have a great user experience, but typically come with the highest prices and most difficult repairs. Eppendorf only produces low- and high-speed benchtop centrifuges – no floor or ultracentrifuges available. It is usually quite difficult to find recent (less than 10 years old) model Eppendorf centrifuges on the used market.
You may also find a few lesser-known brands in our inventory. If you want to learn more about how they stack up, just talk to one of our representatives!
Why Buy Used Refrigerated Centrifuges?
Refrigerated centrifuges are essential for many labs, but getting what you need from a new model can be costly. A used refrigerated centrifuge can make the acquisition possible and help organizations save money without sacrificing results.
Buying used offers benefits like:
More affordable pricing: Used models can cost 50 to 90% less than new ones, so you can better direct your funding elsewhere.
Familiarity: Many buyers appreciate working with a model they're familiar with rather than the new one currently offered by the manufacturer.
Virtually no loss in performance: Centrifuges are built to last. Many used refrigerated centrifuges will have almost no difference in performance when compared to their new counterparts. We've sold centrifuges still going strong after 25 years!
Used accessories: Used centrifuges pair well with used accessories, like rotors and adapters. Compared to new accessories, they're often easier to find and more affordable.
Helping the planet: Buying used extends the life of a fully functioning instrument and reduces the number of centrifuges that end up in landfills.
Where to Find Refrigerated Centrifuge Accessories and Parts
As with any type of centrifuge, you may need additional accessories to support a specific type of sample. You may also need parts to fix a damaged component at some point. These can typically be found through the manufacturer. If not, you should contact the manufacturer for assistance.
If your centrifuge has been discontinued, you may need to shop for accessories with a third party. In most cases, these components aren't too difficult to find or risky to purchase — so long as you don't buy rotors past their expiration date.
Refrigerated Tabletop & Floor Centrifuges for Sale
Buying used can be a little nerve-wracking when you consider all the unreliable sellers out there. You want to ensure that you get what you paid for and that your refrigerated centrifuge works properly. Here at New Life Scientific, we have measures in place to reduce the risk associated with buying a used centrifuge. Our dedicated staff stops at nothing to provide unparalleled customer service and full transparency.
We do more than just spin the centrifuge and jot down the temperature. We also service refrigeration systems, replace gas springs, swap out motors and perform preventative maintenance, like checking relays and replacing vacuum hoses. We go much more in-depth with our centrifuges than casual sellers that only flip equipment. Plus, when you start shopping our used centrifuges, you'll find detailed descriptions with all the information we have about each product and any tests it's undergone. That includes any refurbishing performed by our experienced technicians.
We have a wide range of used refrigerated centrifuges, many of which come with robust warranties. And even after your warranty expires, New Life Scientific offers post-sale support. Adding a used refrigerated centrifuge to your lab doesn't need to be a risky experience. We make it easy to buy with confidence.
What to Look for in a Used Refrigerated Centrifuge
On the used market, you'll have to pay attention to a few more factors than you would with a new purchase. Before you buy a used centrifuge, consider the:
Physical condition: Check for any dents and dings in the rotor chamber or bends in the spindle that could stop the centrifuge from working appropriately.
Errors: Make sure there are no glaring errors on the centrifuge's display that would point to significant problems or needed repairs.
Age: Centrifuges at different ages will need different levels of scrutiny. Before 10 years old, you likely don't have anything to worry about. After 10 to 20 years, pay careful attention to the refrigeration system, which may start to deteriorate depending on the brand and model. Once a centrifuge passes 20 to 30 years, you'll need to be very thorough — still, many centrifuges work well at this point!
Refrigeration: Make sure that the refrigeration system works as intended. Many older models won't quite reach the specified temperature in the manual, so you'll need to know what's required from your application. If the centrifuge doesn't meet its original temperature, you can still find great value as long as it meets your needs.
Refrigeration testing methods: Don't rely on refrigeration performance tests unless the centrifuge was actually spinning during the test. A refrigeration system can cool fairly well while the centrifuge is idle, but the true test is if it can maintain cooling while the additional heat produced from the friction of spinning is fighting against it.
Warranty: A lot of used centrifuges don't come with warranties. If that's the case and your centrifuge doesn't work, you may simply be out of luck. Look for a used refrigerated centrifuge that has a warranty for a more reliable purchase. At New Life Scientific, we offer a 90-day or 120-day warranties standard on most centrifuges, and some even qualify for an extended year-long warranty.
Rotor Availability: With some floor ultracentrifuges being over 20 years old, you should ensure that you can source the rotor that would meet your application needs. If you need help finding that rotor, contact us.
You'll also need to think about what kind of features your specific application needs. Consider the size, maximum sample capacity per run, maximum RCF, temperature control options, rotor type and user interface.
Browse Used Refrigerated Centrifuges for Sale
New Life Scientific is dedicated to bringing powerful lab equipment to more organizations. We work hard to minimize risk and deliver full transparency on our listings for used refrigerated centrifuges. We thoroughly test each piece of equipment for functionality, and we often conduct refurbishments or repairs to get them up to speed. We also offer warranties supported by the work of our experienced technicians.
In addition to trustworthy product care, we can help with shipping and payments. We can get you a quote for a purchase order and help arrange freight delivery. Browse our selection of used refrigerated centrifuges above, or reach out to us if you have any questions or need purchase assistance! You can give us a call at 567-221-0615 or contact us online.
Browse other used lab equipment.
READY TO BUY OR SELL USED LAB EQUIPMENT?
We can help. In addition to selling lab equipment, we also purchase it.
Contact us below for immediate service.