Some Of Our Satisfied Customers: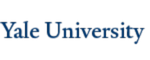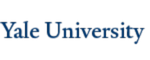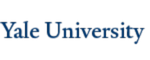 Used Floor Ultracentrifuges
Many labs and organizations count on centrifuges to separate samples. Floor ultracentrifuges can be an excellent solution for larger sample volumes and tight schedules requiring separation efficiency. Floor centrifuges have a free-standing design that frees up your bench space and creates higher speeds and G-forces than benchtop models.
While floor ultracentrifuges may be the right solution for your operation, they can come at a high cost when purchased new. Buying used can help you reap the benefits of a powerful centrifuge model and save money for other projects. New Life Scientific is a trusted provider for used ultracentrifuges. Take a look at this equipment type to guide your purchase decision.
Features of Floor Ultracentrifuges
As the name implies, floor ultracentrifuges sit on the floor. While benchtop centrifuge models are smaller and take up valuable bench space, floor models can provide the power necessary for various applications while leaving your bench space clear. The defining features of floor ultracentrifuges are:
Higher capacities: Floor ultracentrifuges have larger housings than benchtop floor centrifuges that can handle more samples. When you run a high-volume operation, these high capacities are a plus. More sample volume can prevent process bottlenecks and keep your operation running smoothly. These large-capacity models also support more rotors than benchtop systems, allowing you to meet various configuration needs in the lab.
Greater G-forces: Relative centrifugal force (RCF) represents the G-forces an ultracentrifuge can create. The RCF value describes the gravitational field a system generates, and it's calculated with a sample's distance from the spindle and the rotation speed. Even at the same speed, a large diameter rotor — like those in floor models — will create a higher RCF than the smaller diameters in benchtop models.
Higher speeds: Ultracentrifuges offer the highest speeds available, with some reaching over 1,000,000 RCF. These speeds, paired with the higher capacities, offer extensive separation efficiency in lab environments.
What to Consider When Buying a Used Floor Ultracentrifuge
Buying used versions of any equipment comes with several considerations. Before you buy a used floor ultracentrifuge for sale, consider the following characteristics:
Size: Floor ultracentrifuges will be larger than benchtop counterparts, but models still come in varying sizes. Micro models offer the same power in a more compact footprint to suit smaller spaces.
Component condition: Dents, bends and dings in rotors, spindles and rotor chambers can disrupt function. Ultracentrifuge screens can also reveal system issues.
Refrigeration: Ultracentrifuges generate a lot of heat and need reliable refrigeration and cooling features to protect the systems. Make sure your used model reaches the desired temperature for operation.
Age: Centrifuges less than 10 years old are typically problem-free. Models that are 10 to 20 years old may have refrigeration issues depending on the model. Treat 20 to 30-year-old models with close examination to ensure all parts work correctly. While age can come with some issues, old ultracentrifuges often function at many different ages.
Application: Different ultracentrifuges will offer various speeds, capacities and rotor compatibility. Check a product's description to see if its capabilities align with your uses.
Warranty: Buying used means you need confirmation that all components work. Warranties can offer that extra layer of security for used models that make it through initial condition checks but break down after a few uses.
Rotor Availability: With some floor ultracentrifuges being over 20 years old, you should ensure that you can source the rotor that would meet your application needs. If you need help finding that rotor, contact us.
The Advantages of Buying a Used Floor Ultracentrifuge
Buying used comes with a range of considerations as well as many benefits, such as:
Affordable: New floor ultracentrifuges can come with an enormous price tag. Used models drastically cut costs, so you can integrate essential functions into your lab without overextending your finances.
High-functioning: Floor ultracentrifuges feature durable designs for longevity. Even used models can work well for decades past their manufacture date. Save money without sacrificing quality.
Familiar: If you're accustomed to working with a specific model in your lab, buying used can help you replace it with the same release. Choosing to do so can help you cut down on time spent learning a new machine.
Eco-friendly: Used devices can go to landfills, or they can extend their life span with a new owner. Enjoy cost savings and quality while respecting the planet.
Well-Known Manufacturers
When looking for used floor ultracentrifuges, some notable manufacturers will appear in your search. Thermo Fisher Scientific and Beckman Coulter are two well-known brands that make durable and sleek floor ultracentrifuges for various applications.
Thermo Fisher Scientific
Thermo Fisher Scientific's Sorvall models are available in standard and micro styles to suit your space. Their online store also makes it easy to find replacement parts if needed. While they can be more difficult to service, they offer a sleek design with reliable features.
Beckman Coulter
Beckman Coulter creates ultracentrifuges with simple maintenance requirements and user-friendly controls. This manufacturer also offers a range of accessories compatible with models from different brands. Beckman Coulter parts tend to be cheaper than Sorvall parts. Though, Beckman centrifuges often are a bit more expensive than Sorvall.
Buy Used Ultracentrifuges From New Life Scientific
Buyers often steer clear of used equipment like ultracentrifuges out of fear that they won't function properly. At New Life Scientific, we minimize your uncertainty with strong warranties, product transparency and attentive customer service.
For every floor ultracentrifuge listed on our site, you can find a description of the functional and cosmetic conditions. Many of our models have an expert certification from our team to confirm that the model performs to manufacturer standards. We carefully examine and test products to verify product integrity and upgrade system components as needed. These NLS certifications also come with longer warranties than standard used equipment.
In addition to the NLS certification, we also clearly list refurbished and used guaranteed models to clarify any testing or fixing that was necessary to sell the product. You can find a full list of specifications for every product, including speed, rotor capacity, dimensions and more.
Once you purchase a used floor ultracentrifuge from us, you can count on our team's ongoing support. Even after your warranty expires, you can come to us with various issues. You can also return to our site for replacement parts like centrifuge rotors.
Contact Us for More Information
Enjoy excellent quality without breaking the bank, thanks to used floor ultracentrifuges from New Life Scientific. Explore our wide selection today and buy online when you find the right model for your applications. If you need assistance with products, freight shipping or quotes, get in touch with us online or call 567-221-0615.
Browse other used lab equipment.
READY TO BUY OR SELL USED LAB EQUIPMENT?
We can help. In addition to selling lab equipment, we also purchase it.
Contact us below for immediate service.