Some Of Our Satisfied Customers: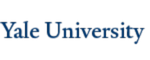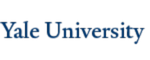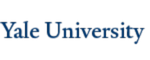 Types of Histology Equipment — Why Buy Used — What to Consider
Used Histology Equipment
While histology and histopathology focus on microscopic substances, their impact is anything but small. These practices are critical to many types of research and clinical applications. Whether it's involved in studying animal or plant tissues, reliable histology equipment is a key player in accurately diagnosing life-threatening illnesses, measuring the effectiveness of treatment methods and gaining valuable insights during forensic analysis.
Labs that work with tissue on a microscopic level depend on quality histologic equipment. For many labs, used instruments are a much more cost-effective, attainable option that can significantly improve capabilities without taking too much away from limited budgets. Here at New Life Scientific, we aim to make the process of buying used simple and reliable. We offer a range of affordable equipment supported by transparency and skill from our experienced team.
Types of Histology Instruments for Sale
We carry a wide range of used histology lab equipment:
Histology Equipment Manufacturers
Some of the big boys in the histology equipment market include Leica Biosystems, Sakura and Thermo Fisher Scientific. All three carry a wide range of equipment, but Leica and Sakura are more focused on histology equipment, while Thermo Fisher carries many other types of lab equipment, too. Each manufacturer has solid offerings. If you want to know how they stack up in specific product categories, just give us a call!
Why Buy Used Histology Equipment?
Quality histology equipment is critical for many labs, but buying new equipment isn't always viable. Opting for used histology lab equipment is a great way to reap the benefits of these powerful tools without the high cost. Used histology equipment often works just as well as new equipment at a price that's 50 to 90% lower. Whether you need affordable equipment to make histology possible in your lab or you're just looking for a good deal, buying used from a trustworthy dealer is a great choice.
Other benefits of used pathology lab equipment include:
Familiarity: A lot of users become comfortable with a specific model and want to keep using it. Buying used allows you to get your hands on this equipment even after it's been discontinued by the manufacturer.
Great quality: Most types of lab equipment are built to last, so their life spans are perfect for the used market. Many work incredibly well even after a decade or two, especially when refurbished.
Compatibility: With used equipment, you can usually also find used accessories, like containers and trays, for greater cost savings.
Eco-friendly purchasing: When you buy used, you help us give new life to histology equipment and keep these valuable, perfectly functional instruments out of landfills.
Where to Buy Accessories and Consumables for Histology Equipment
In most cases, parts and consumables for histology equipment need to be purchased from a dealer or third-party source. Sometimes you can find compatible accessories through the manufacturer, but replacement parts are often harder to come by. If you need help tracking down a part, we may be able to assist.
Why Buy From New Life Scientific?
Here at New Life Scientific, we take a dependable approach to used histology equipment through accurate listings, product testing and support. We're proud to be a one-stop shop with many different types of equipment — not just histology instrumentation — and the experienced and dedicated team to back them up. You can get everything from cryostats and slide stainers to centrifuges and freeze dryers at New Life Scientific.
Whatever type of lab equipment you need, we have a robust team of capable technicians and a friendly sales manager on hand to make the process transparent and trustworthy. We'll give you detailed information on the product and a full rundown of any tests, repairs and refurbishments we've done. We'll also let you know if there are any concerns we couldn't completely fix that you should keep an eye out for. Full transparency is the name of the game for us.
As far as support goes, we get that buying used can feel risky. That's why we offer a standard 90-day or 120-day warranty on most instruments, with some even qualifying for extended protection. Post-sale support from our technical experts is another service we're happy to offer even after the warranty expires.
What to Consider When Buying Used Histology Lab Equipment
While used instruments can come with a lot of benefits, there are some factors you'll need to pay special attention to when buying used pathology lab equipment:
Budget: Of course, you'll need to consider what is within your budget. The same price point can get you very different instruments depending on age, condition, brand and many other factors.
Dealer reputation: Working with shady sellers is both risky and frustrating. Do your research and read up on the dealer's reviews on independent sites. Do their descriptions seem accurate, transparent and knowledgeable? Are their photos high-quality or do they look like they were taken on a cell phone from 2003? Do they offer any kind of product support? These variables and more can clue you into what level of professionalism and service you can expect.
Application: Make sure you know precisely what your application calls for and confirm that the equipment fits the bill.
Warranty: Not all used products come with a warranty to back up your purchase. Make sure your histology equipment is covered.
Condition: As you might expect, the condition of used histology equipment will vastly affect its pricing and functionality. Check that the instrument you're looking at works appropriately for your application. An instrument that doesn't have all the capabilities it did when it was new might still work for you, and it often comes at a heavily discounted price.
Always scrutinize used listings carefully and test them out if possible.

Explore New Life Scientific's Used Histology Equipment Today
Here at New Life Scientific, we aim to bring important, high-quality equipment to more labs with affordable pricing and exceptional service. You can expect our histology equipment to come with detailed, transparent listings and thorough testing, all performed by knowledgeable technicians.
Browse our equipment listings above to see the used histology equipment we currently have for sale. Feel free to reach out to us online or at 567-221-0615 if you have any questions! We're also happy to assist with freight arrangements and purchase orders if necessary.
Browse other used lab equipment.
READY TO BUY OR SELL USED LAB EQUIPMENT?
We can help. In addition to selling lab equipment, we also purchase it.
Contact us below for immediate service.