Some Of Our Satisfied Customers: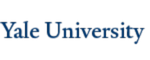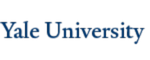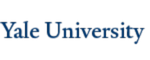 Types of Coverslippers — Why Buy Used — What to Consider When Buying Used Coverslippers
Coverslippers

As a scientist, it's crucial that you have fully sanitized microscope slides and meticulously positioned coverslips to minimize the risk of air bubbles that can cause cross-contamination. However, manually applying coverslips to slides is a tedious and difficult task, which is why many labs are equipped with automated coverslippers. This equipment optimizes microscope slide production by delivering hundreds of sanitary and precisely assembled slides per hour to boost efficiency.
At New Life Scientific, we provide our customers with tested, warranty-backed, used laboratory coverslippers that exhibit optimal performance and reliability. Our team of experienced technicians is committed to testing and repairing each of our products to ensure the best possible operation.
Types of Used Coverslippers for Sale
You can invest in two primary types of coverslippers for your laboratory. While both variations perform the same functions, each has its own unique features and benefits.
You can find a few types of coverslippers here at New Life Scientific, including:
Film coverslippers: Automated film coverslippers boast quick speeds and drying times. This equipment enables users to produce clean, dry slides faster and more efficiently.
Glass coverslippers: Glass coverslippers use automation to reproduce traditional hand coverslipping operations with precise placement, high speeds and excellent clarity. These machines are often used for glass histopathology and cytology slide sections.
Features of Used Coverslippers
When choosing a used laboratory coverslipper for your facility, there are various factors you should consider before investing. Every automated coverslipper is different, exhibiting distinct features and capabilities that you may not find with other models. That's why it's vital to thoroughly examine your prospective equipment to determine if its functions and characteristics fall in line with your objectives.
Primary features you can expect when buying a used coverslipper include:
Workload capacity: All coverslippers have different workload capacities, which is the number of slides per hour that the machine can produce. This number can range from hundreds to thousands of slides per hour and typically depends on how many output drawers the equipment has.
Flexibility: Many automated coverslippers are optimized to serve numerous industries, meaning they can be useful for anything ranging from histology to cytology. They also have the versatility to operate in practically any lab setting.
Fume extraction: These components are typical for laboratory coverslippers and function by discharging xylene into the air. Some fume extraction systems can minimize these hydrocarbon concentrations to reduce exposure to hazardous vapors.
Coverstainer compatibility: Many coverslippers can connect with coverstainers to further increase productivity. Stainers automate the hematoxylin and eosin (H&E) staining process and can operate independently of coverslippers for optimal efficiency.
Drying time: All coverslippers have different drying times ranging anywhere from 2 to 10 minutes per slide. They typically exhibit high throughputs of hundreds of slides per hour.
Glass detection sensor: Some laboratory coverslippers have a unique glass detection sensor that automatically detects and removes broken coverslips to increase user safety.
Transfer station: Facilitates the transfer of microscope slides to the coverslipper, ensuring a smooth and efficient process of placing coverslips on top of the specimens.
Why Buy Used Coverslippers?
When you invest in used coverslippers over new ones, you'll experience all of the following benefits:
Lower costs: While you may have guessed this one, that doesn't make it any less appealing. Used laboratory equipment can cost anywhere from 35-95% less than new equipment, enabling buyers to invest in instruments they may not have been able to afford otherwise.
Reliable performance: When you pay less for used equipment from New Life Scientific, you'll still enjoy reliable operation with little to no changes in performance compared to new machines.
Eco-friendly: Buying used instruments is highly sustainable, minimizing raw material use and preventing old equipment from ending up in landfills.
Where to Go for Coverslipper Accessories and Consumables
In most cases, coverslipper parts and accessories, such as hoppers and slide racks, aren't proprietary equipment, meaning you don't have to purchase them through a manufacturer or third-party seller. You can usually find these consumables at medical or laboratory supply stores.
If you have difficulty getting the coverslipper components you need, the New Life Scientific team can help you find what you're looking for.
Buying Laboratory Coverslippers From New Life Scientific
At New Life Scientific, we know that buying used laboratory equipment can feel like a precarious task. That's why we go the extra mile to deliver products that meet your expectations for quality and dependability.
We offer 90-day and extended warranties of up to a year on our equipment, ensuring that you have a sufficient timeframe to verify that your purchase operates as it should. If you experience problems, we'll put our trusty technicians on the case to troubleshoot and repair the product or your money back.
When you buy from us, you can expect complete transparency regarding the condition of our equipment. We'll never oversell items or conceal relevant information. We'll give you a comprehensive run-down of our instruments, conveying information on all tests and repairs we performed so that you can make the most informed buying decision.
What to Consider When Buying Used Coverslippers
There are numerous considerations you should keep in mind before choosing your used coverslipper to ensure that it fully supports your individualized needs. Factors you should keep in mind when selecting an automated coverslipper include:
Compatibility: If you have existing equipment that you frequently use in laboratory procedures, you should look into coverslippers that are compatible with those machines to improve workflow. For example, some coverslippers are designed to adapt with coverstainers for greater productivity.
Speed: All coverslippers have different operating speeds to suit various applications. Film coverslippers tend to exhibit greater speeds than glass configurations. No matter the type, you should investigate how many slides per hour your prospective machine can handle.
Slide storage: Film coverslips are sensitive to moisture and temperature, which means it's important that your coverslipper's slide storage area meets the manufacturer's quality standards to prevent scratching and peeling.
Specimen recognition: Some laboratory coverslippers can handle numerous biological samples simultaneously without manual efforts while producing an adequate mountant volume.
User interface: For maximum user-friendliness, you should invest in a coverslipper with an innovative user interface, such as a touch screen panel or intuitive monitoring software.
Explore Our Coverslippers Today
You can find affordable and efficient automated coverslippers for your laboratory at New Life Scientific. When you do business with our service-oriented team, we'll go to great lengths to honor our warranty and deliver the most friendly and informative assistance.
To learn more about our used coverslippers, fill out an online form or give us a call at 567-221-0615 to get in touch with a representative today!
Browse other used lab equipment.
READY TO BUY OR SELL USED LAB EQUIPMENT?
We can help. In addition to selling lab equipment, we also purchase it.
Contact us below for immediate service.