Some Of Our Satisfied Customers: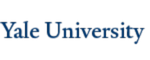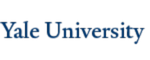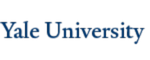 Used Beckman Coulter Centrifuges
Originally established in the 1930s, Beckman Instruments, Inc. didn't begin manufacturing centrifuges until 1947 when they debuted the Model E ultracentrifuge. By the time they acquired the Coulter Corporation in October 1997 and was renamed Beckman Coulter, the company had become a leader in the life science industry.
Danaher acquired Beckman Coulter in 2012, thus expanding the company's reach and capabilities even more.
Though Beckman Coulter continues to produce many types of lab equipment, their centrifuges remain a cornerstone of their product offering.
Below, we'll explore what the landscape looks like for Beckman Coulter centrifuges on the used market.

Types of Used Beckman Coulter Centrifuges
Benchtop Centrifuges:

Benchtop centrifuges

are compact and often specialized for certain disciplines, like clinical work or tasks requiring refrigeration. They can be high-speed and accommodate a wide variety of tube sizes.

Refrigerated Centrifuges: Refrigerated centrifuges are used for processing temperature-sensitive samples like live cells and proteins. They come in both benchtop and floor configurations as well as supporting many sample volumes and speeds.
Ultracentrifuges: Capable of exceeding 150,000 RPM, ultracentrifuges are the

fastest type of centrifuge

. These are also available as both benchtop and floor models, though floor models are more common.

Floor Centrifuges: Thanks to their size,

floor centrifuges

can accept wider rotors than their benchtop counterparts, which allows them to deliver a higher RCF even when running at a lower RPM.

Microcentrifuges: Smaller than even benchtop units, microcentrifuges typically accommodate sample volumes of about 2 milliliters and below. Typically, microcentrifuges have slow speeds compared to larger units, though their rotors can often be used in larger centrifuges that can spin them faster.
Vacuum Centrifuges: These units pull a vacuum in the chamber while the rotor spins to allow liquid to be evaporated easily, thus desiccating the samples. Vacuum centrifuges, also called centrifugal evaporators, are typically used in microbiology and drug research applications.
High-Capacity Centrifuges: As the name implies, these centrifuges can accept higher sample volumes than the typical floor centrifuge -- sometimes even up to 12 liters. They're perfect for labs that operate on tight time constraints.
Air Centrifuges: Beckman Coulter is the only manufacturer of the air centrifuge. Their performance is comparable to ultracentrifuges but they're considerably cheaper.
Notable Product Lines
Over the years, Beckman Coulter has produced a slew of product lines. While different, all continue to hold to the company's defining characteristics of ease-of-service and robust build quality. Below you'll find a rundown on some of the models that we've seen here at NLS.

Allegra
One of the most popular lines, the Allegra series has been around for over twenty years and is still receiving new iterations. Featuring both low- and high-speed preparative centrifuges, Allegra comprises most of Beckman's current benchtop offering. (The Microfuge series and the new Avanti benchtop systems make up the rest.)
Allegra systems are flexible and have fairly wide speed ranges, which makes them perfect for general use.

Avanti
Avanti is another flagship series. All of Beckman's current preparative floor centrifuges are branded Avanti, along with a few benchtop systems. Like Allegra, Avanti has been in production for a few decades now.
While Avanti centrifuges have speeds similar to Allegra units, their wider, larger rotors allow them to generate substantially higher g forces and accommodate higher sample volumes. The J6-MI, for instance, can accommodate up to 6 liters. That's technically high-capacity already, which makes the J-HC even more impressive with its 9 liter capacity. Here at NLS we've had several J-25i systems through, which accept up to 4 liters.
Given these capacities, Avanti systems are ideal for high-throughput labs with demanding centrifugation work.
Optima
Another long-running lineup, Beckman has used the Optima name for ultracentrifuges since 1989. Every Optima unit can spin at at least 100,000 RPM, with the fastest able to achieve 150,000 RPM (or 1,019,000 x g).

L8
Before Optima came along in 1989, Beckman ultracentrifuges were branded L8-xx. The first L8 ultracentrifuges debuted in 1979, 10 years before the Optima L was unveiled, and can still be found on the used market. We've serviced and sold L8 units that still ran well and were in good condition overall.

Why Buy a Used Beckman Coulter Centrifuge
Lower costs: With every pre-owned centrifuge come significant savings. With Beckman Coulter, these savings go even further thanks to the robust, tough construction of their centrifuges. When you buy a used Beckman Coulter unit, you can rest assured it will last a while.
Ease of Service: Additionally, you can easily order parts directly from Beckman Coulter with minimal hassle compared to other manufacturers. This enhances the ease-of-service that the centrifuges already offer by design.
Minimal differences between used and new units: Used centrifuges can last a long time with virtually no performance costs -- in fact, we've sold some that were over 25 years old and still working well.
Extensive compatibility: Used centrifuges typically have many compatible rotors and adapters available on the used market, so accessories are also more affordable.
Eco-friendly: By supporting the used equipment economy, you're helping us extend the life of these perfectly functional instruments and keep them out of landfills.
Buy From a Trusted Seller Like New Life Scientific
While new equipment can be expensive, buying used can involve a lot of uncertainty. Working with the right seller can eliminate much of the risk associated with investing in a used centrifuge. Here at New Life Scientific, we put great effort into reducing the fear of the unknown that comes with buying used lab centrifuges. We're very transparent with all of our products and can give you a full rundown of any refurbishment we've done and what we know about the instruments, so you can buy with confidence.

Our technicians are well-versed in their work, so they can handle any repairs needed to bring a piece of equipment up to our standards. They'll also do whatever's necessary to solve problems and abide by our robust warranties. When you work with New Life Scientific, you can often find like-new functionality in equipment that costs significantly less than its new counterparts. You don't have to sacrifice quality to save big on used laboratory centrifuges.

What to Look for in a Used Beckman Coulter Centrifuge
Buying a used centrifuge requires a slightly different approach than buying new. You'll have to consider several factors unique to the equipment, including:
Warranty: Used equipment isn't always sold by trustworthy dealers. They might say a centrifuge is in perfect condition, and when it stops working in a month, you're out of luck — and however much you spent on it. Here at New Life Scientific, most of our products come with an exceptional warranty, and we go above and beyond to deliver equipment that works. In addition to our standard 90-day warranty, we even offer an extended warranty on some models to protect your product for a full year.
Features: You'll need to determine what your application requires, and how specific centrifuges can meet those needs. Some features and characteristics to consider include size, speed, max RCF, rotor type, temperature control, user interface, per-run maximum sample capacity and heat production.
Condition: One of the biggest concerns about buying used is the condition of the centrifuge. If you find a used laboratory centrifuge for sale, some sellers won't tell you much about its condition, cosmetic or functional. Make sure you can get this information before buying, and check on factors such as the following:
Refrigeration: Does the refrigeration system reach the temperature that the manual specifies? If it doesn't, the refrigeration mechanism is likely degrading and may require service.
Rotor and rotor chamber: Check for dents and dings in the rotor chamber. If you find any, the rotor might have come loose during shipping, and the spindle or motor could be damaged.
Rotor Availability: With some floor ultracentrifuges being over 20 years old, you should ensure that you can source the rotor that would meet your application needs. If you need help finding that rotor, contact us.
Spindle: The rotor attaches to the centrifuge at the spindle, which should not be bent. If it is, the centrifuge won't work.
Age: Typically, you can be completely confident in a centrifuge that's less than 10 years old. You'll rarely find problems here. After 10-20 years, you may start to see some issues with refrigeration depending on the manufacturer and model. At the 20-30 year mark, you'll have to use extreme scrutiny, but there are plenty of centrifuges in this range that still work! Centrifuges are extremely hardy.

Pro Tip: Older Beckman Coulter centrifuges (as in, those manufactured prior to 2000) have their manufacture date embedded within their serial numbers. The first two numbers in the serial number, which appear after three letters, are also the last two digits in the unit's year of manufacture. So, for instance, one can see that a centrifuge tagged ALJ02H67 was manufactured in 2002.

Errors: Check for errors on the screen — problems here could be a big red flag!
Always work with a trusted seller that has your best interests at heart when buying used equipment. These instruments can be valuable additions to a lab, but only if they work.
READY TO BUY OR SELL USED LAB EQUIPMENT?
We can help. In addition to selling lab equipment, we also purchase it.
Contact us below for immediate service.